This page will hold an ongoing record of various form studies and prototyping explorations I conduct through both classwork and independent projects. 
In this flow-form, I set out to explore curvilinear relationships from both an aesthetic and an ergonomic perspective. Leading with the functional scraping motion that a spatula must lend itself to, I discovered many interesting challenges surrounding such a simple, utilitarian product. The final ready-to-use product was hand crafted out of Beech wood.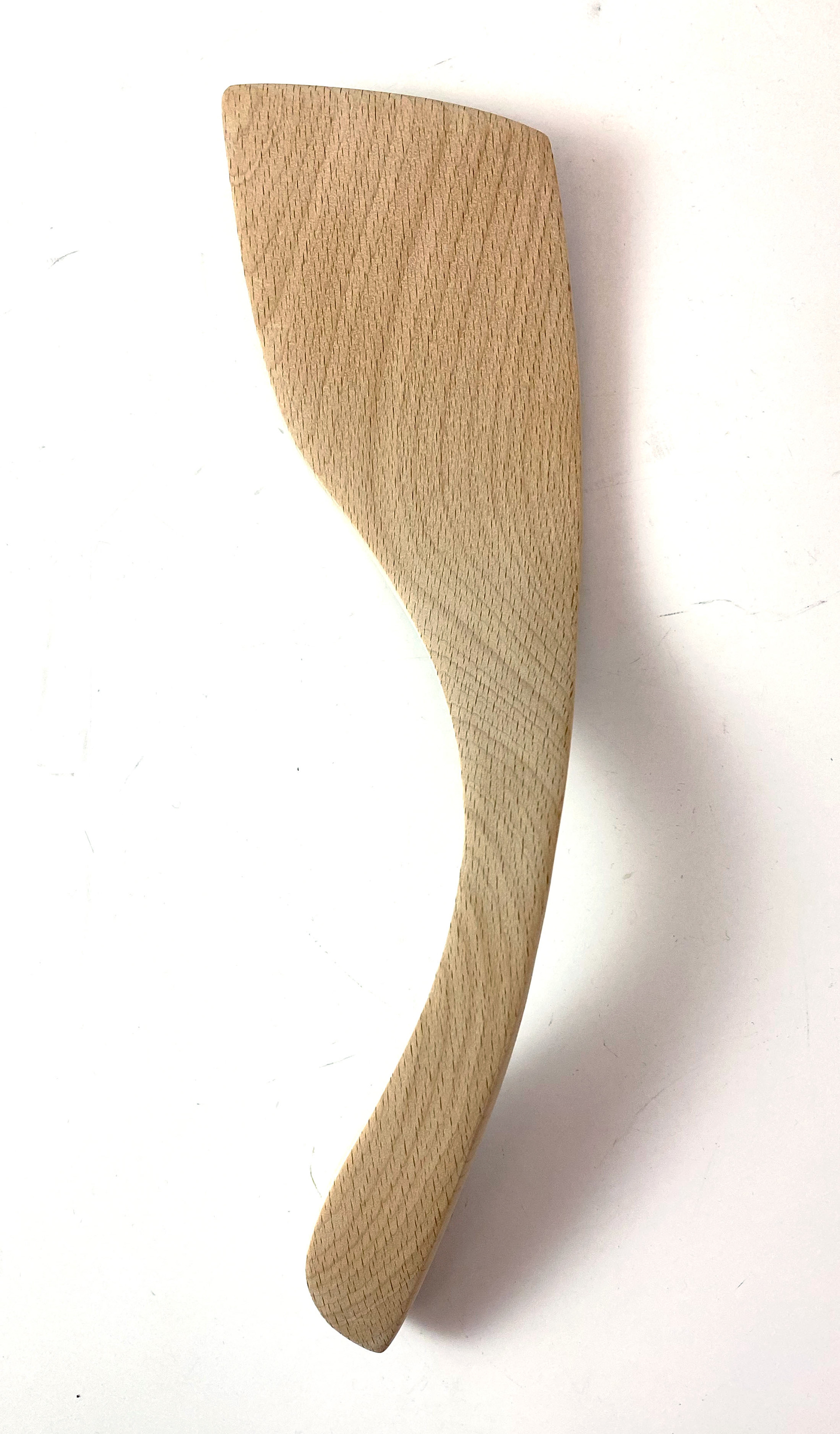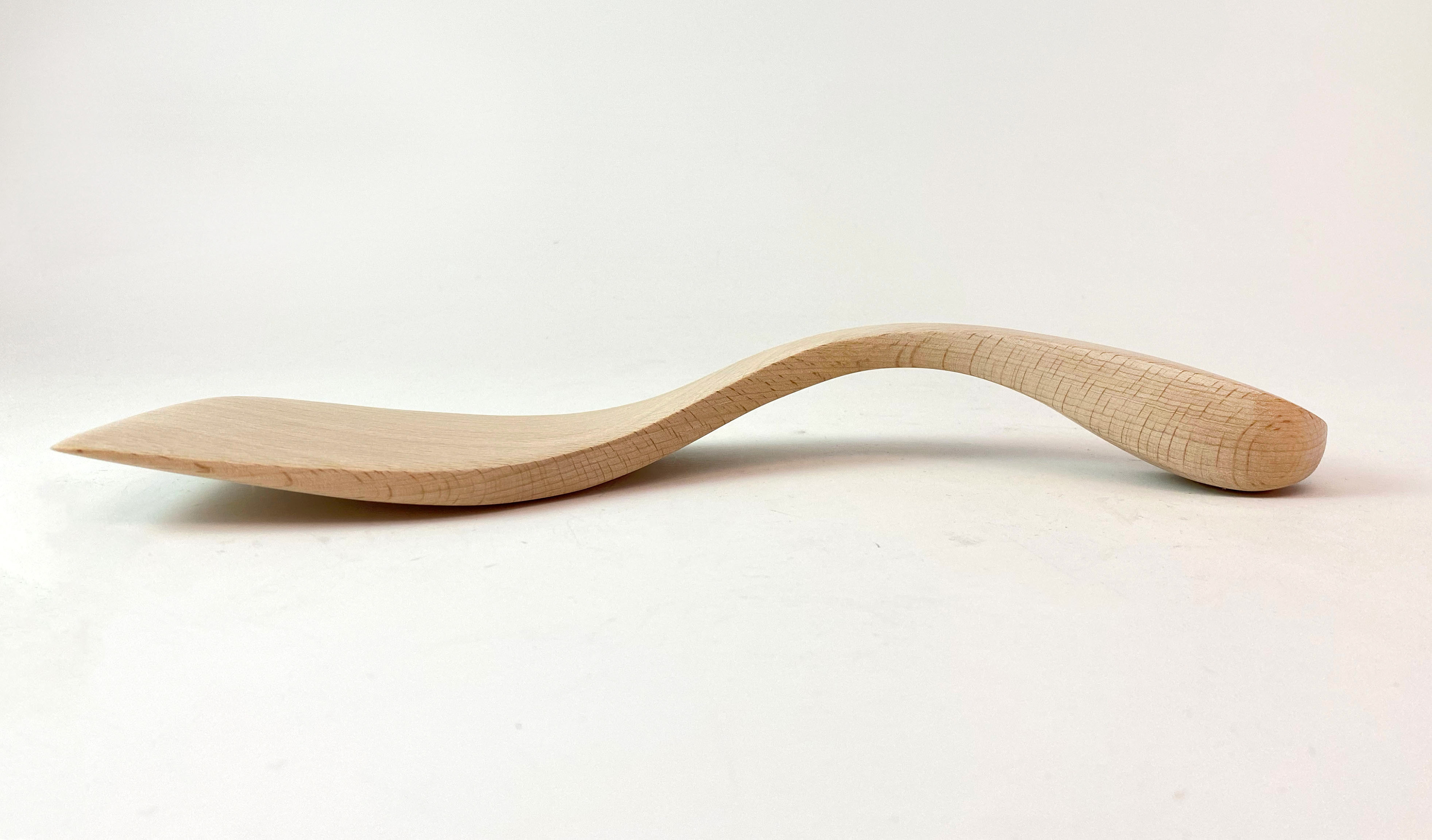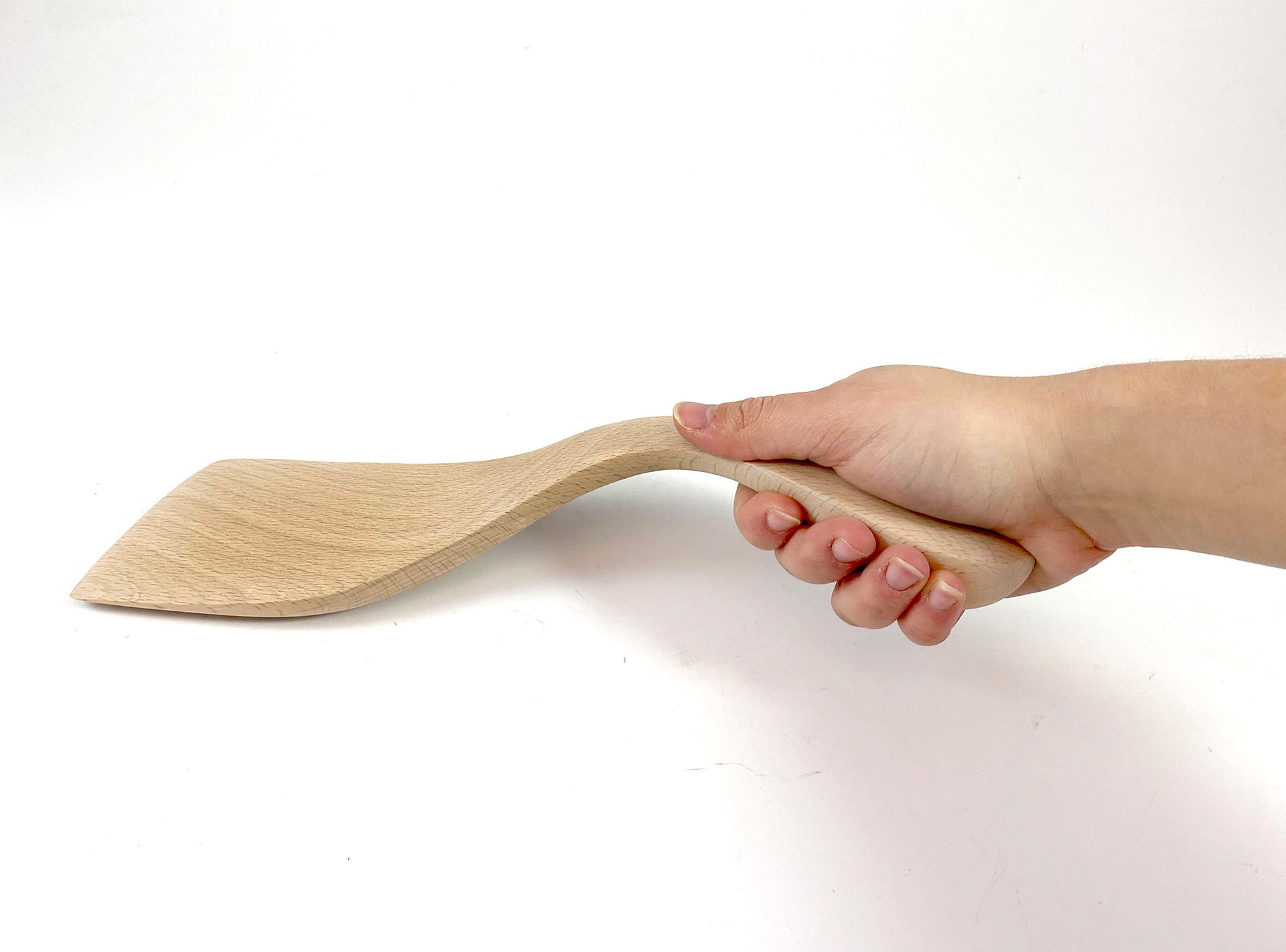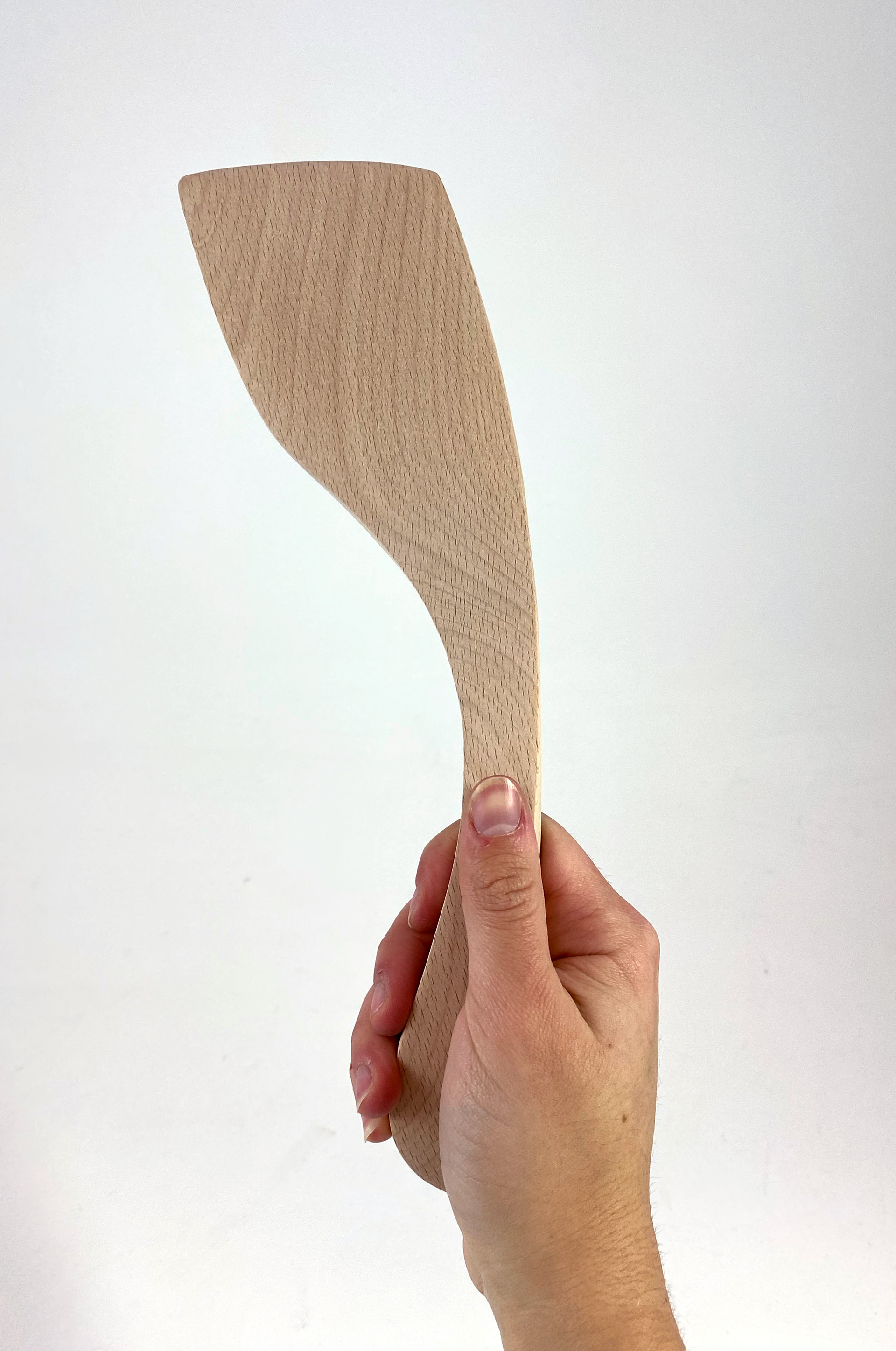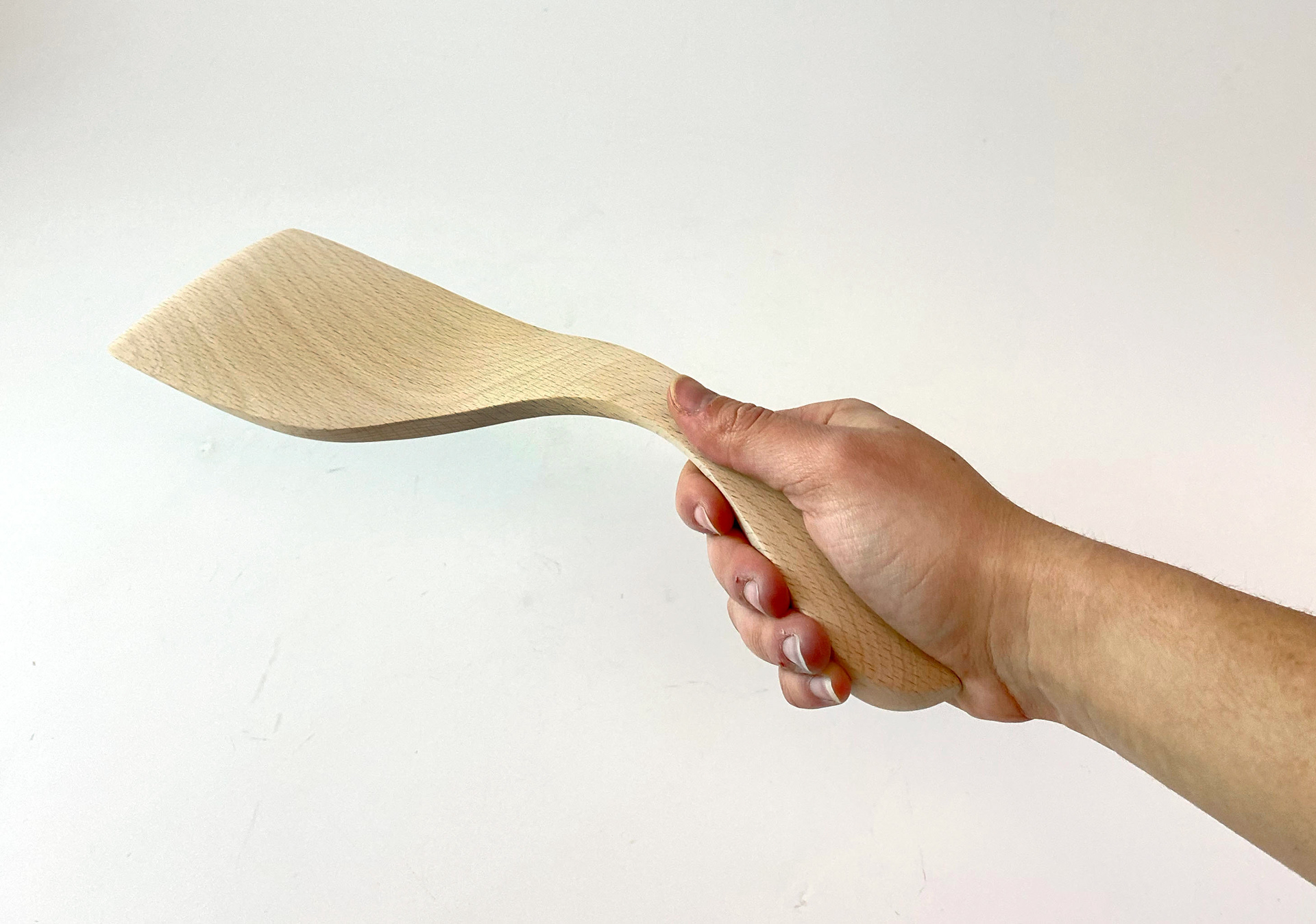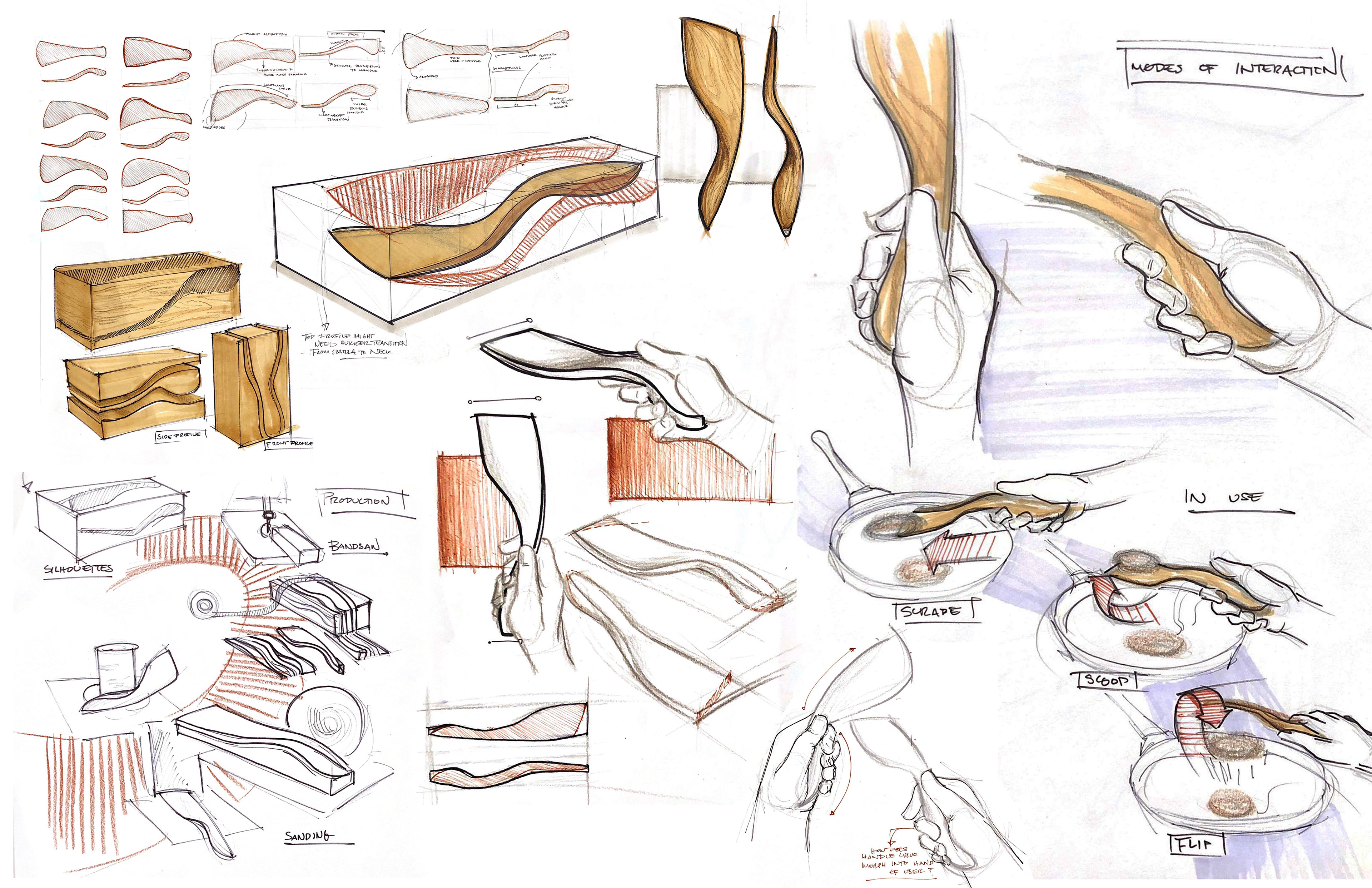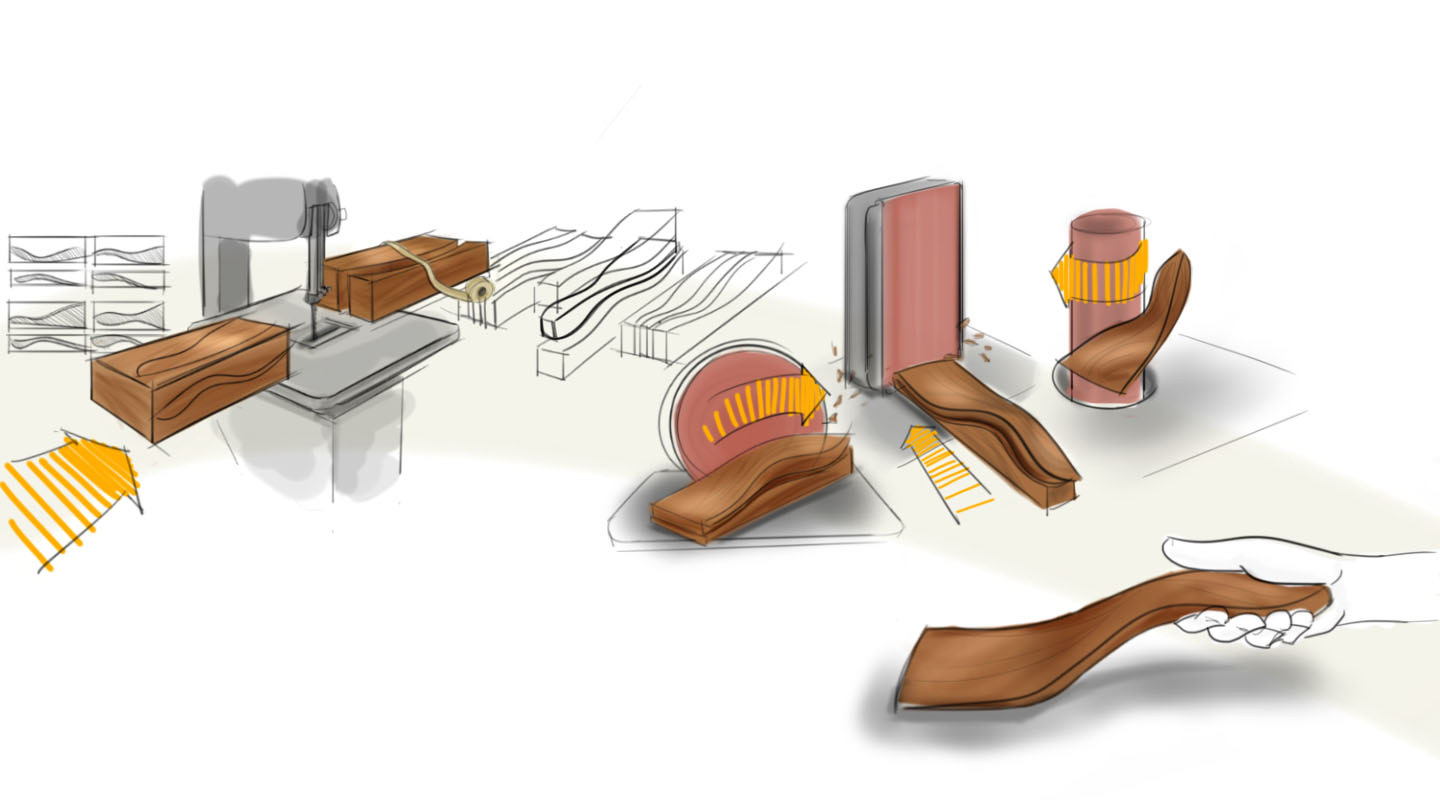 The following project prompted us to develop a form that would hope and transport water in some capacity. In designing this water vessel, I was mainly concerned with creating a modular form that could serve as a dinner pitcher with an easy sealing method to prevent spillage while not in use. In the final prototype I created, the user would simply have to push the surface of the spout inwards to seal the container and press it again in order to continue pouring. Thus, I was looking into a simple form that would be aesthetically compelling in its open and closed positions alike. The final prototype was made with extruded polystyrene foam (using only hand tools) and Bristol paper.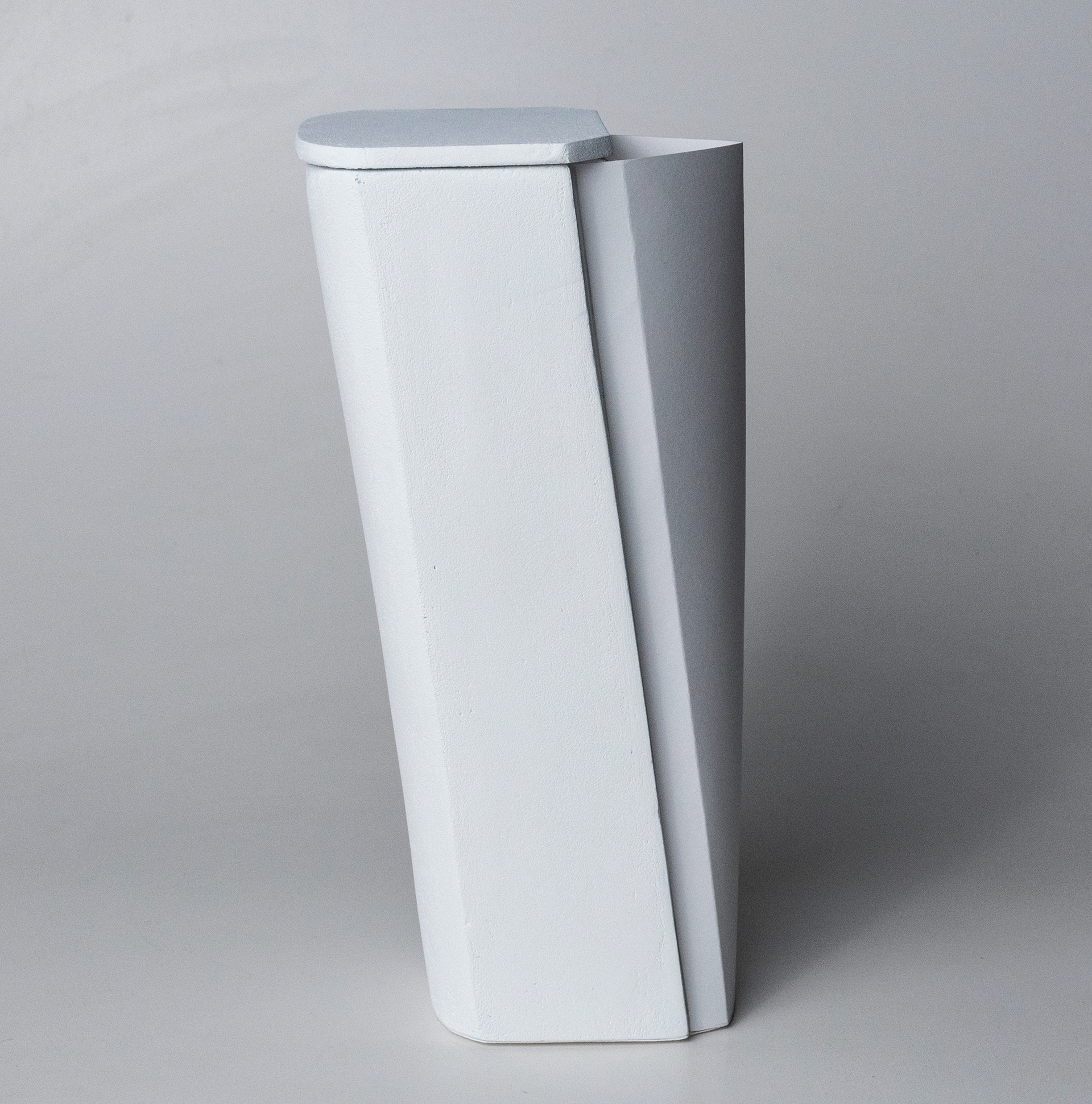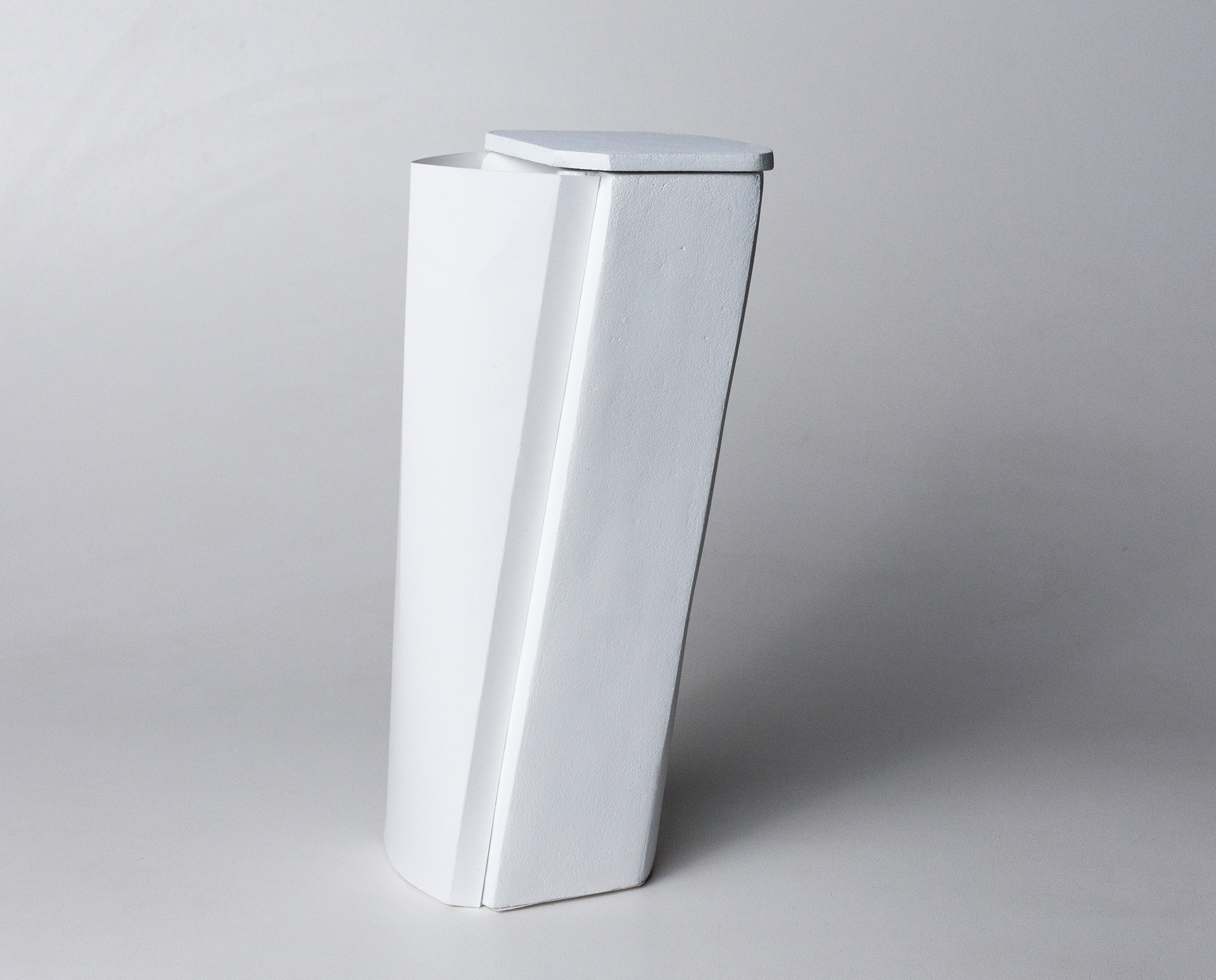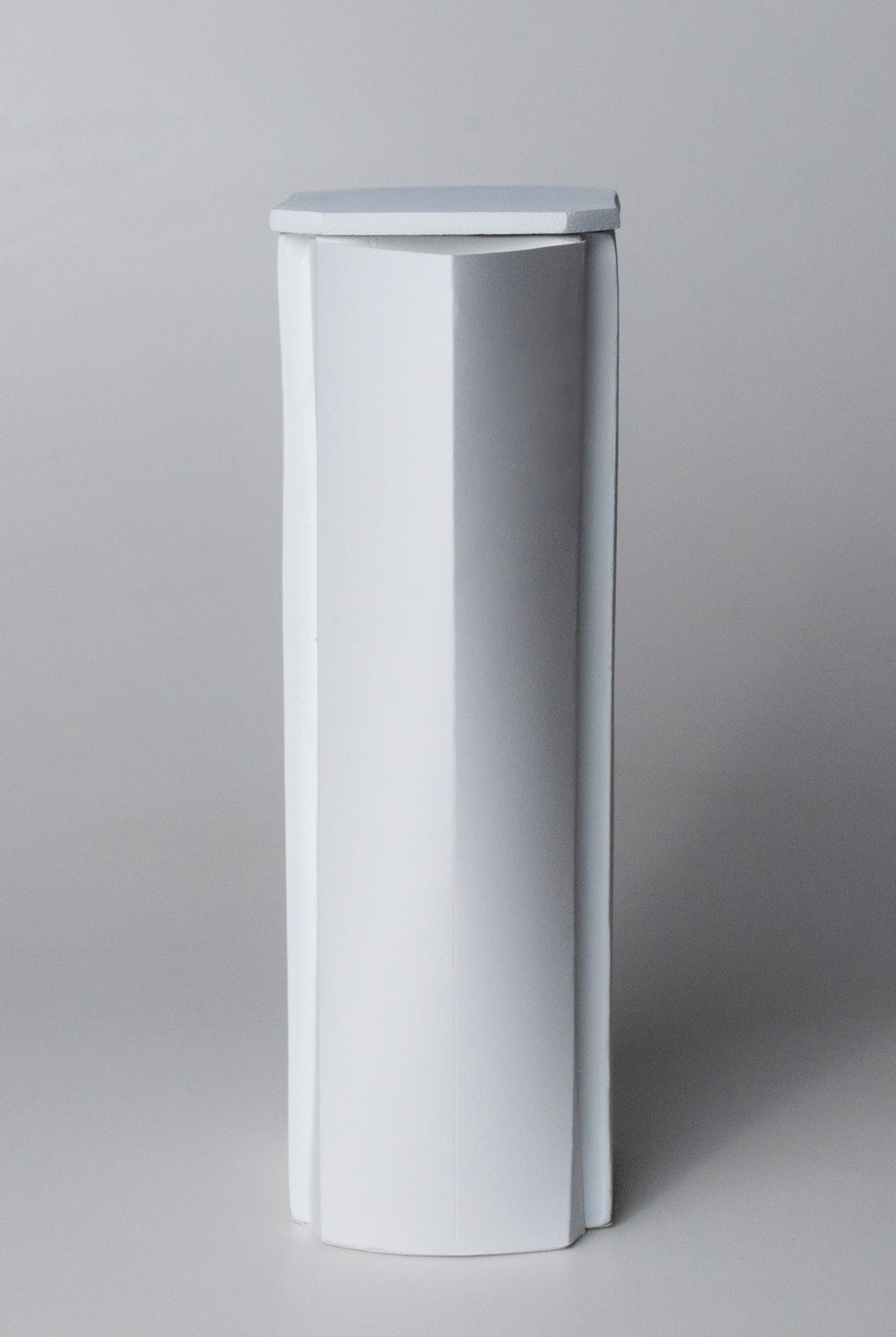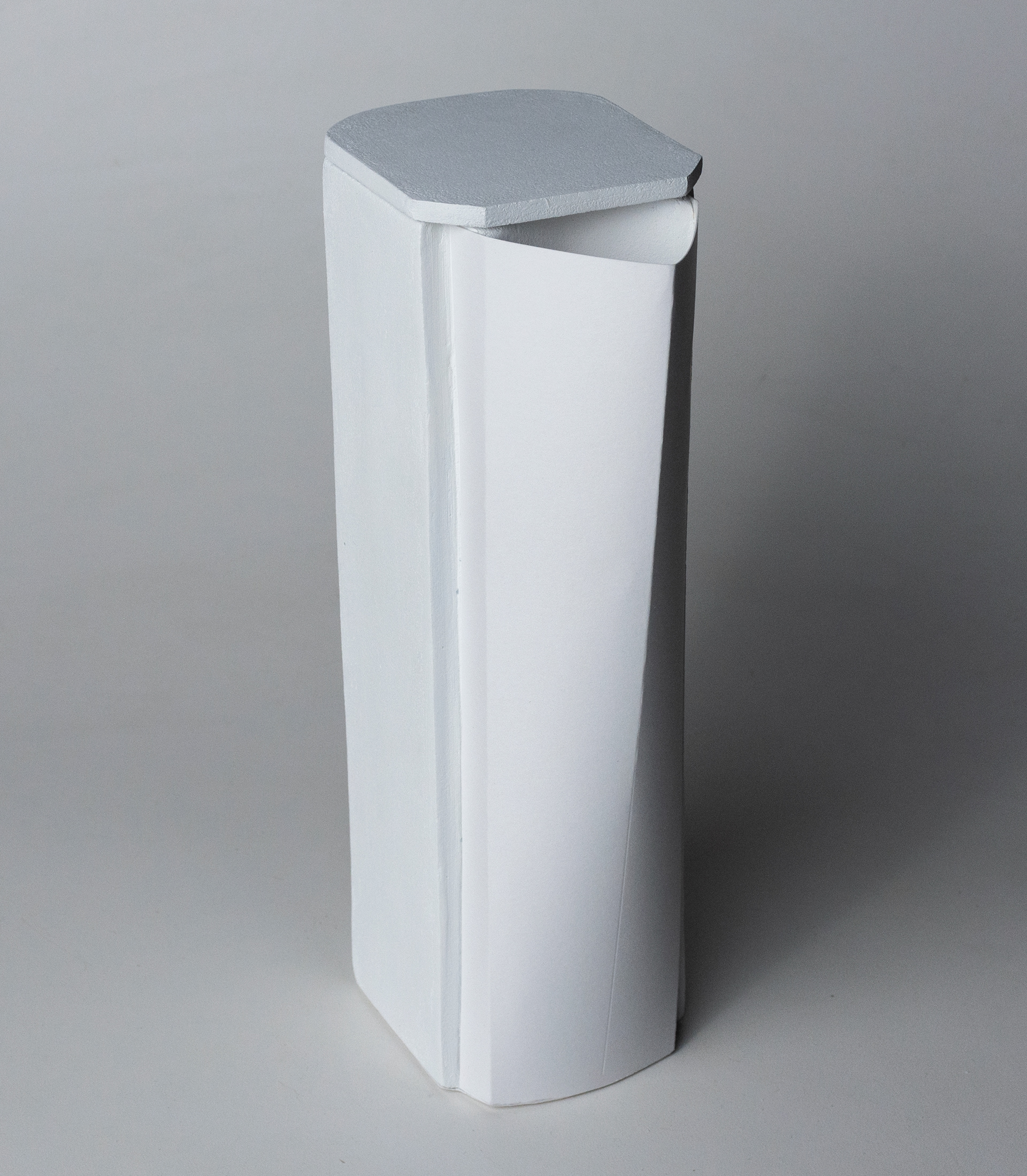 Since the final foam and paper model was meant to be a static prototype, I created a rough model, supplemented by drawings (see below) to simulate how the spout would pop in and out to open and close the pitcher.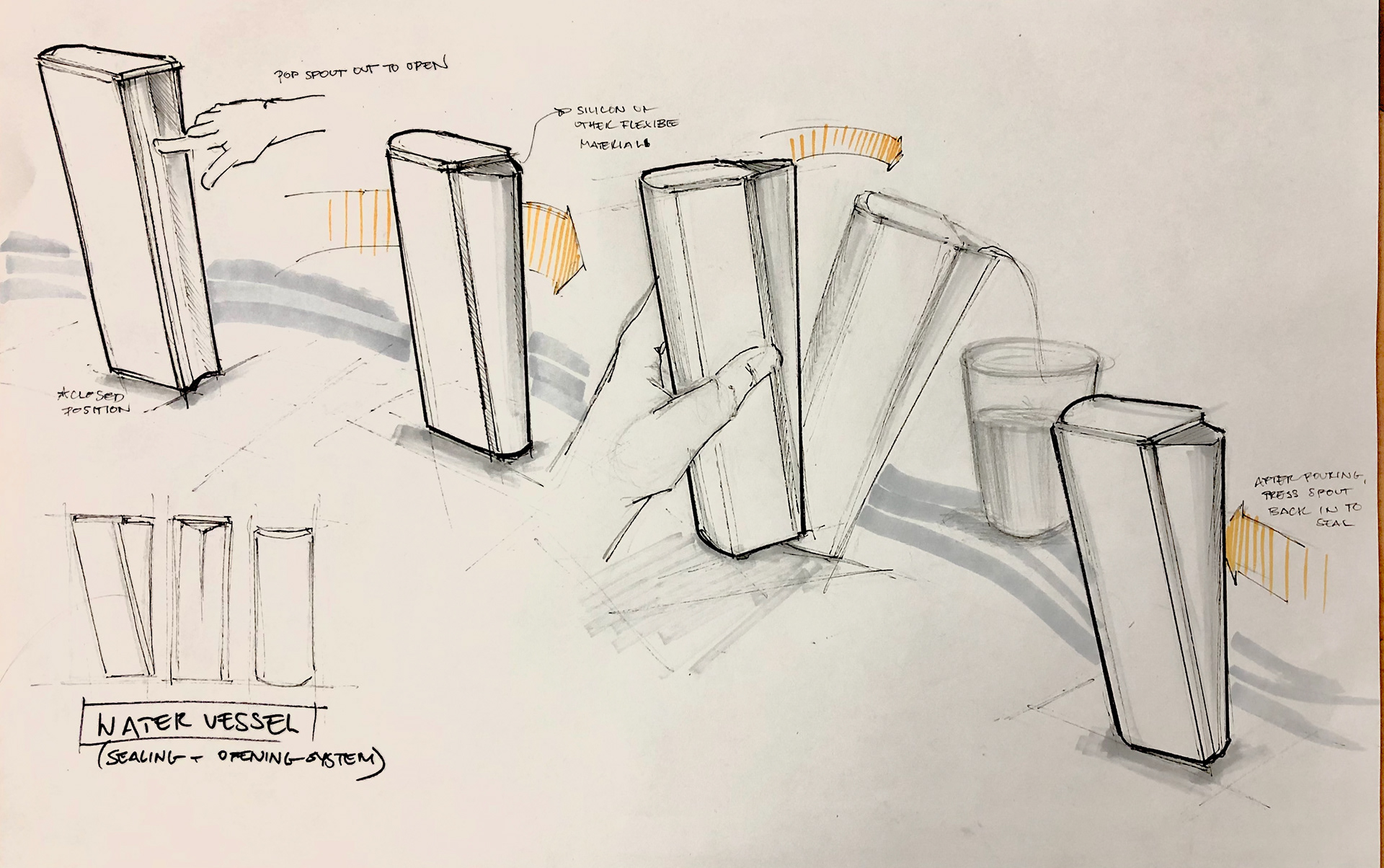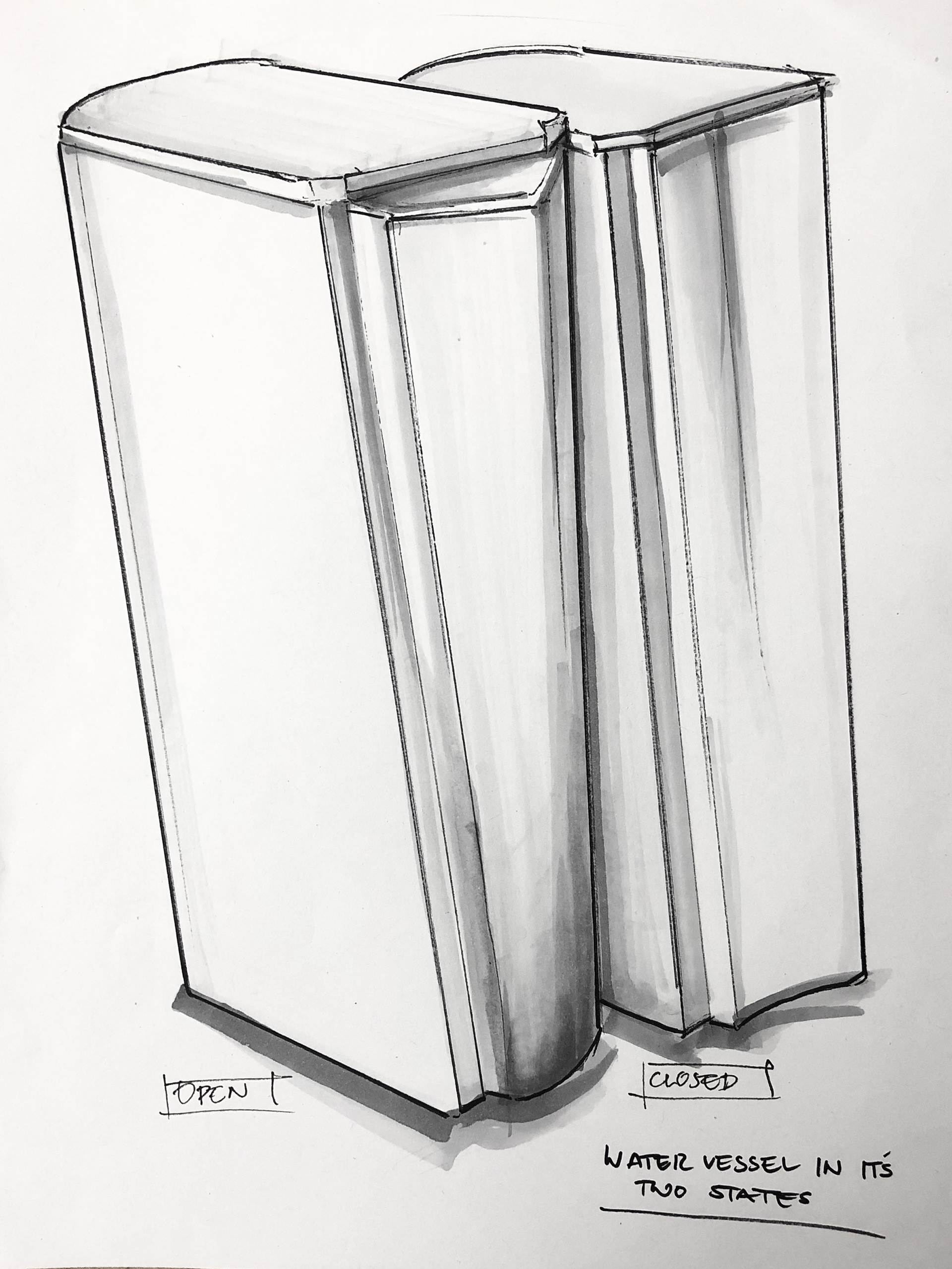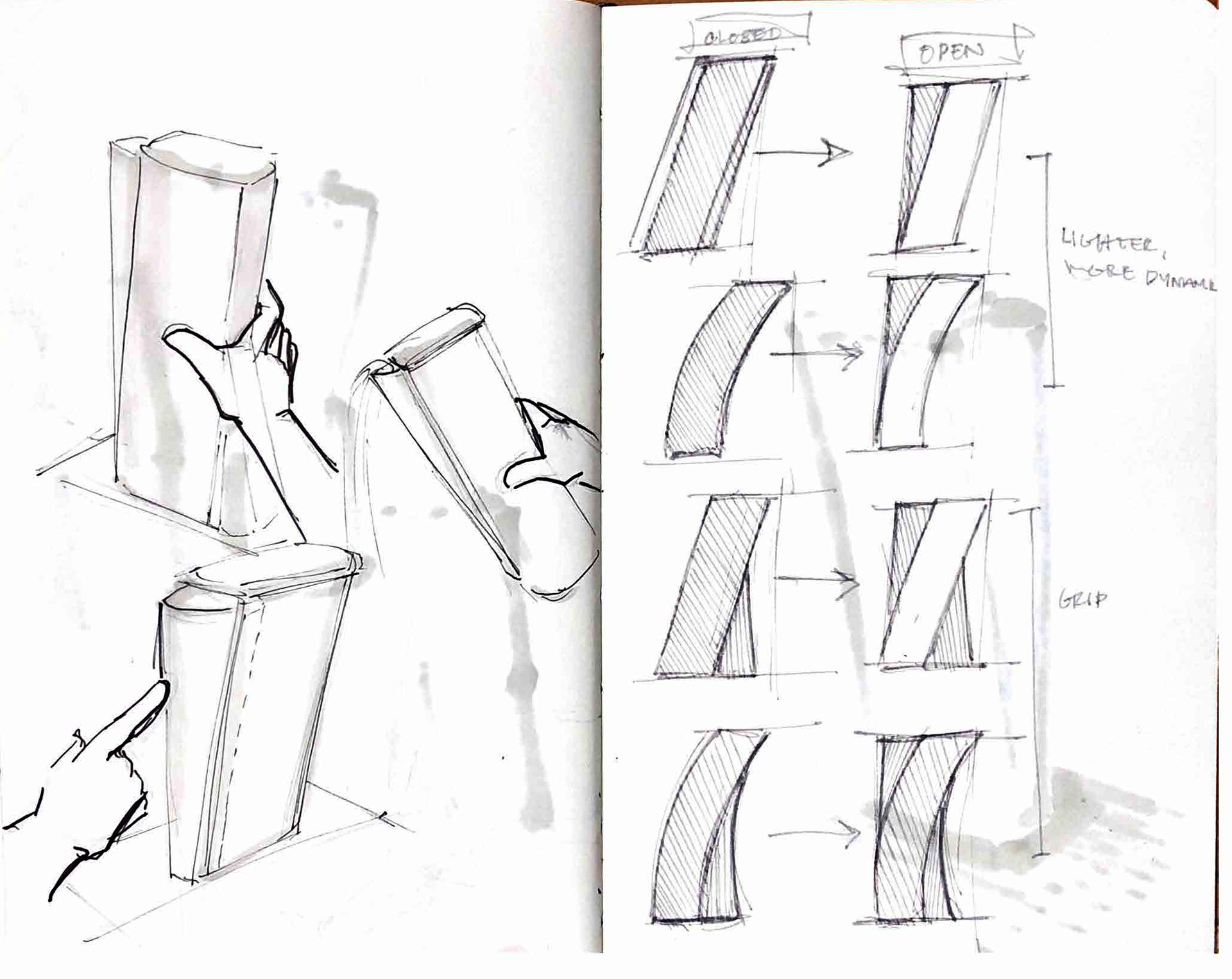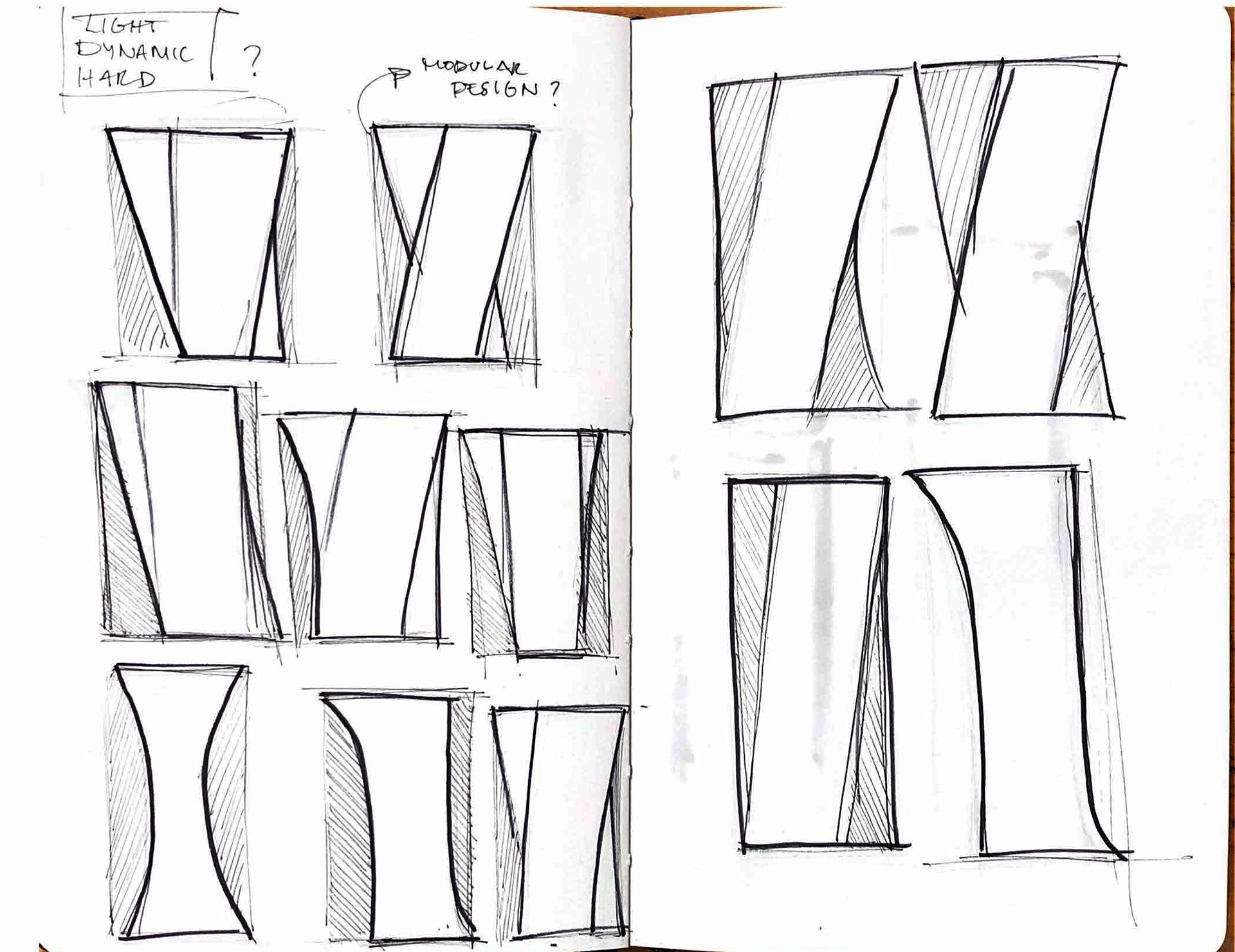 Understanding Form & Function
Below is a basic exploration of form and function through two models- the first demonstrating a simple rubber band mechanism and the second prototyping the form considerations for said mechanism. The functional model was made using only wood and rubber bands, while the final model was painted extruded polystyrene foam and Bristol board (hand tools only).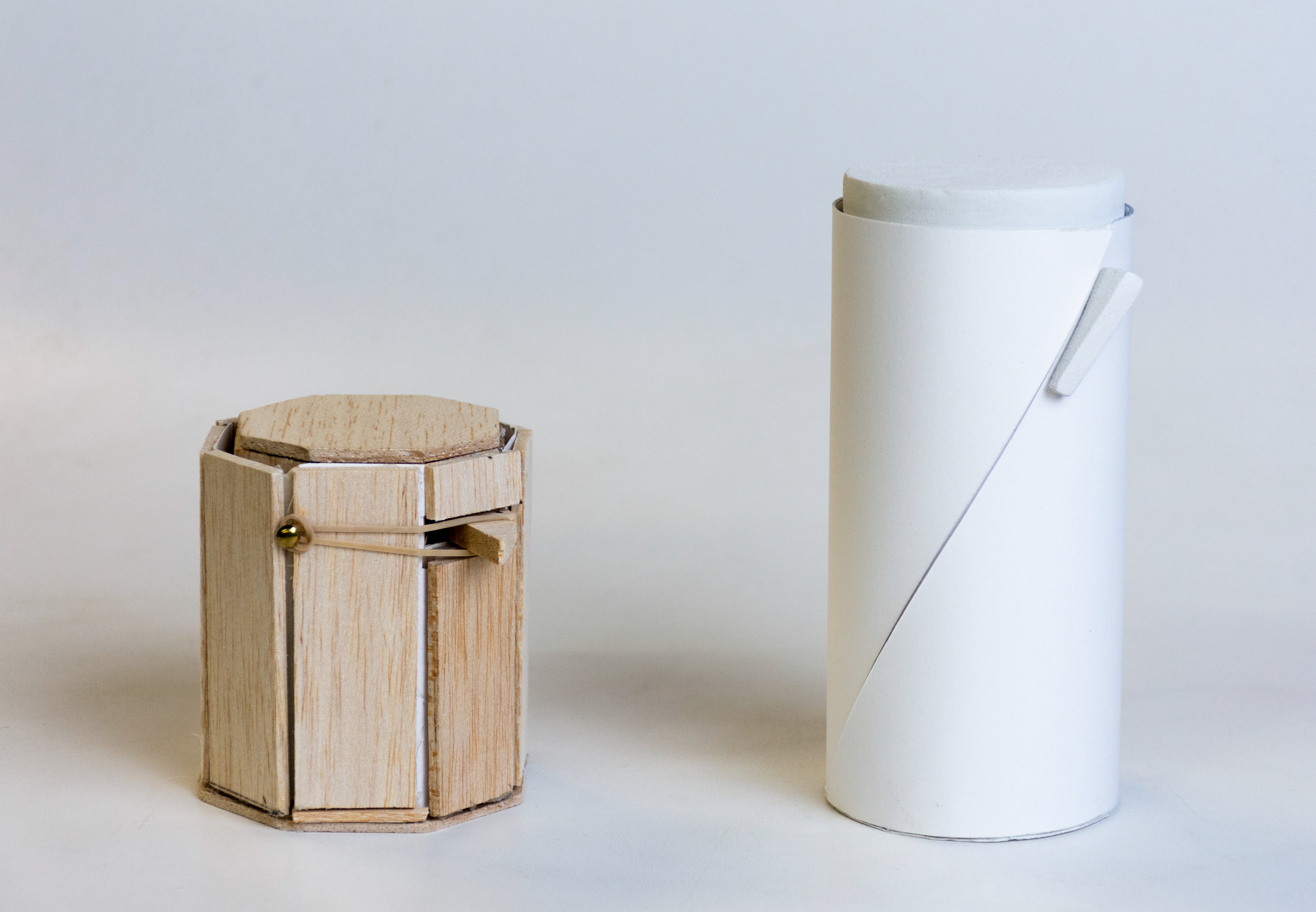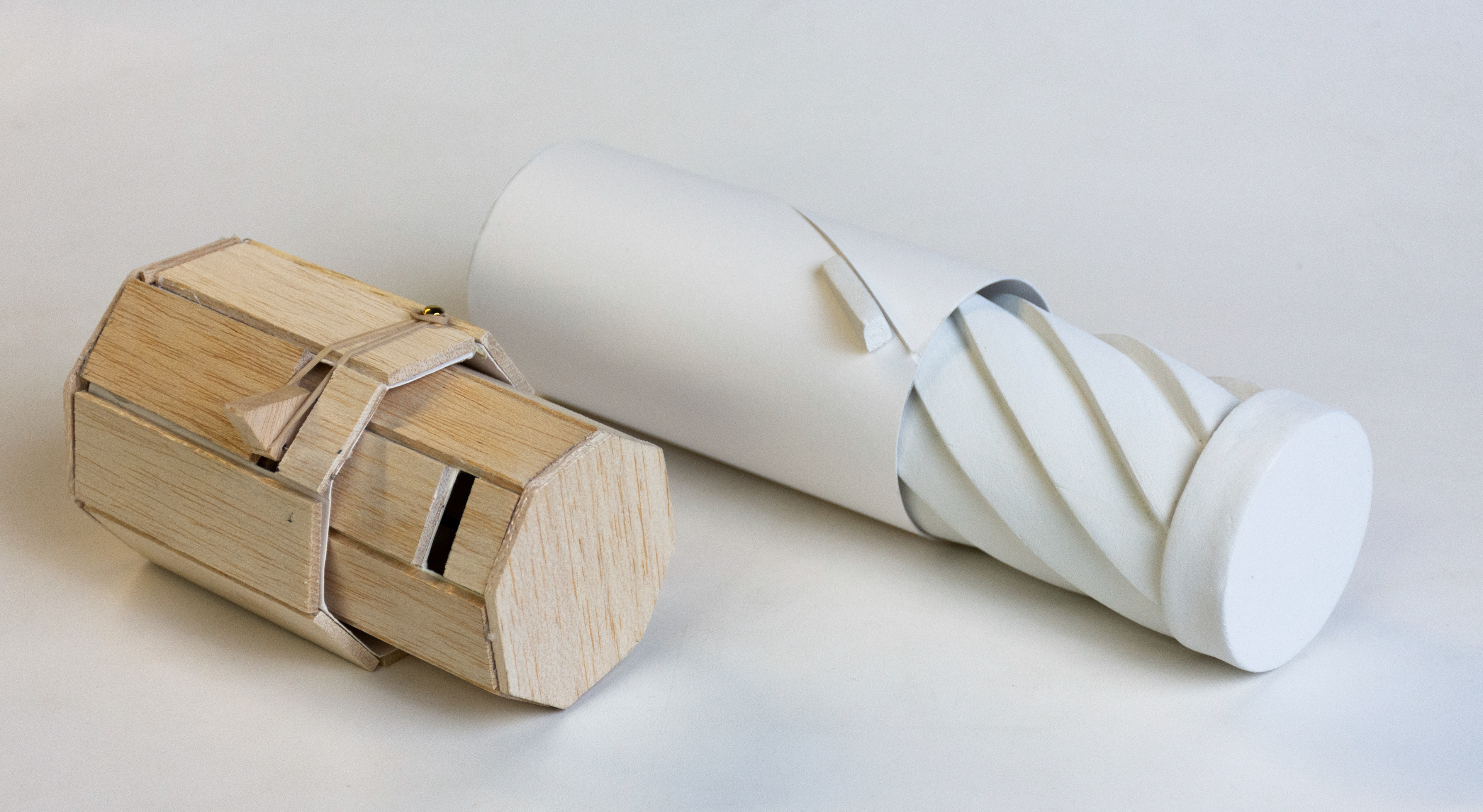 The "function" model (shown below) demonstrates an automatic lock, prompting the user to conduct twisting and pulling motions.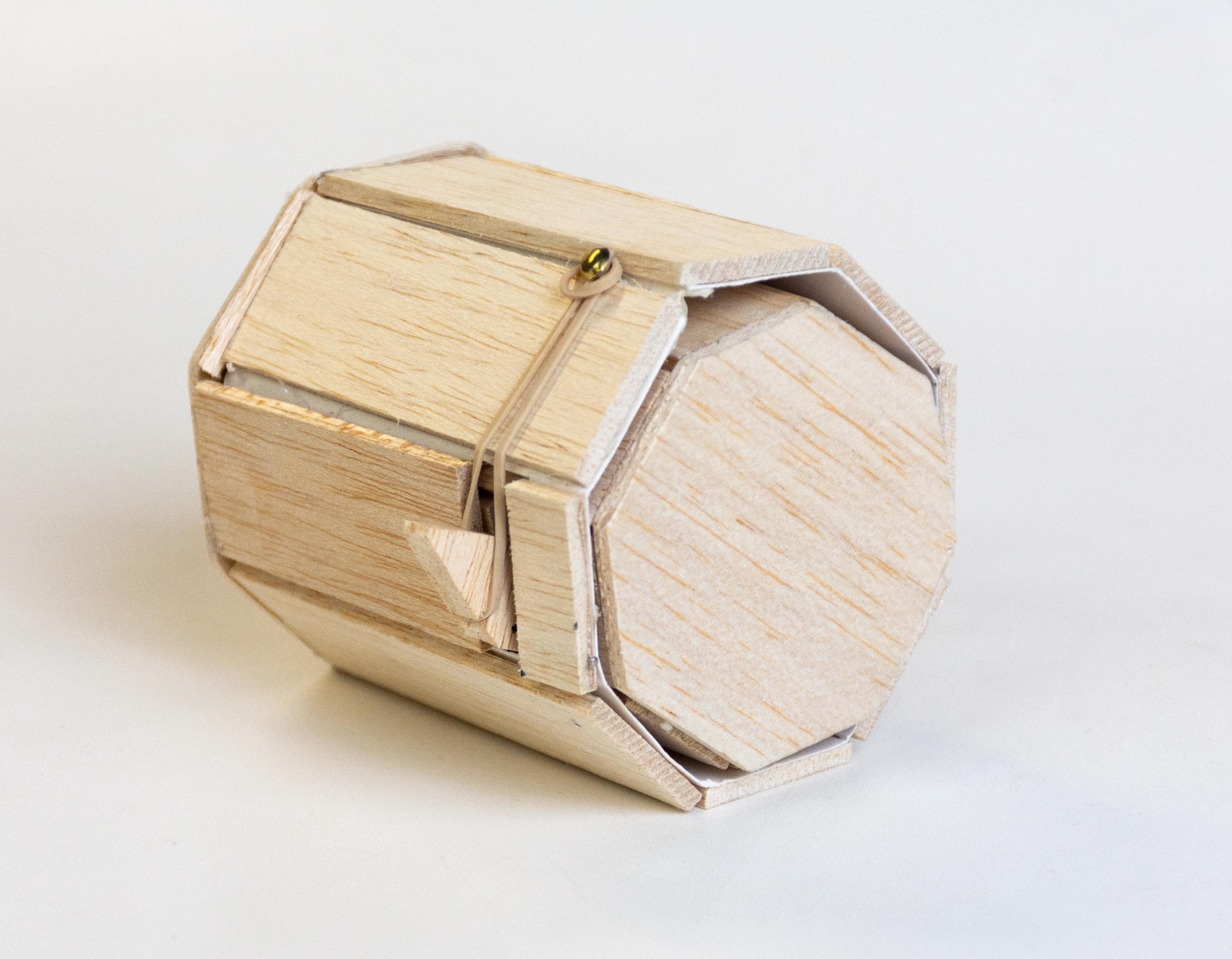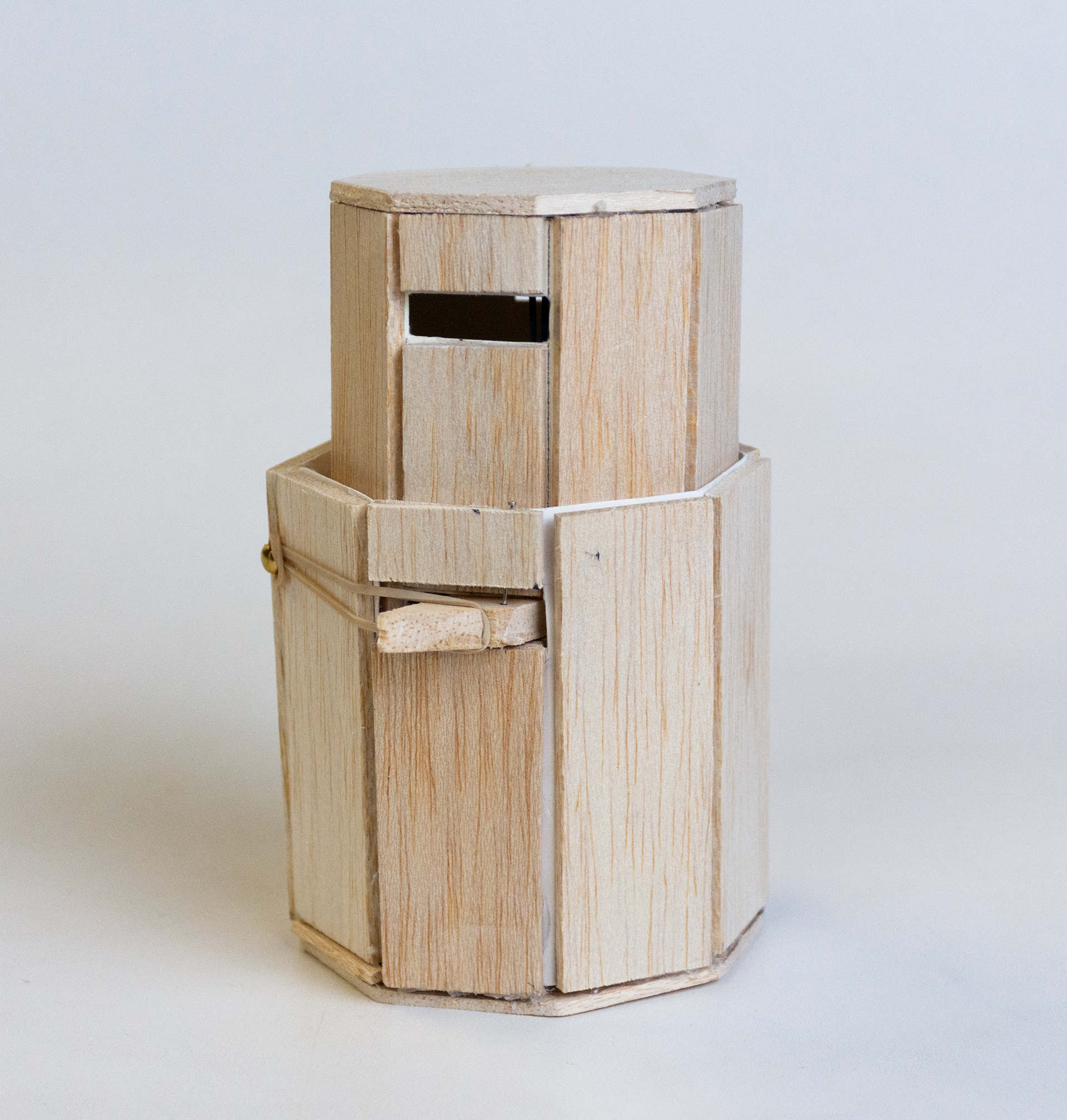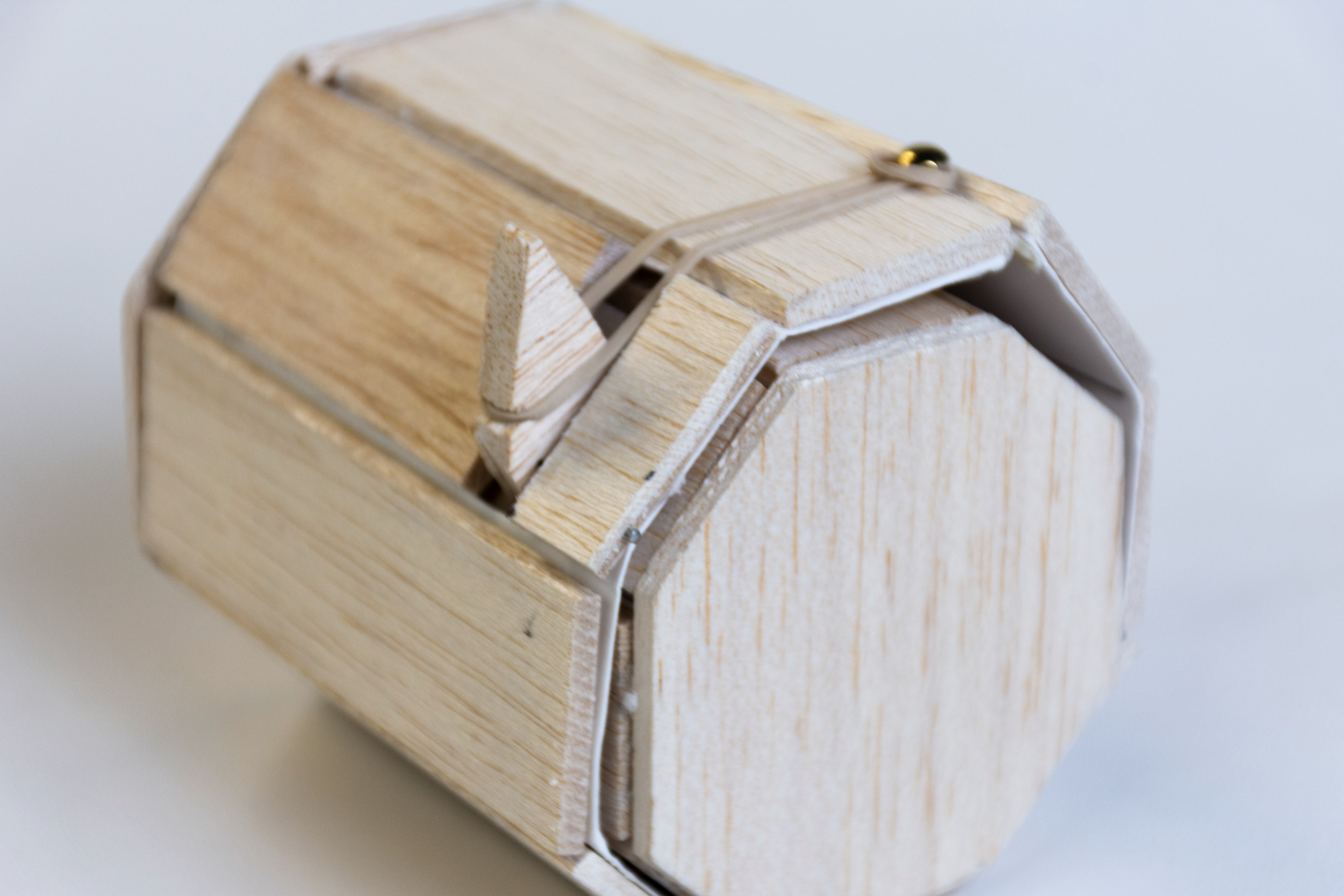 On the other hand, the "form" model combines the two motions- twisting and pulling- to create a certain element of surprise for the user as they slowly reveal the spiral contained within the outer tube.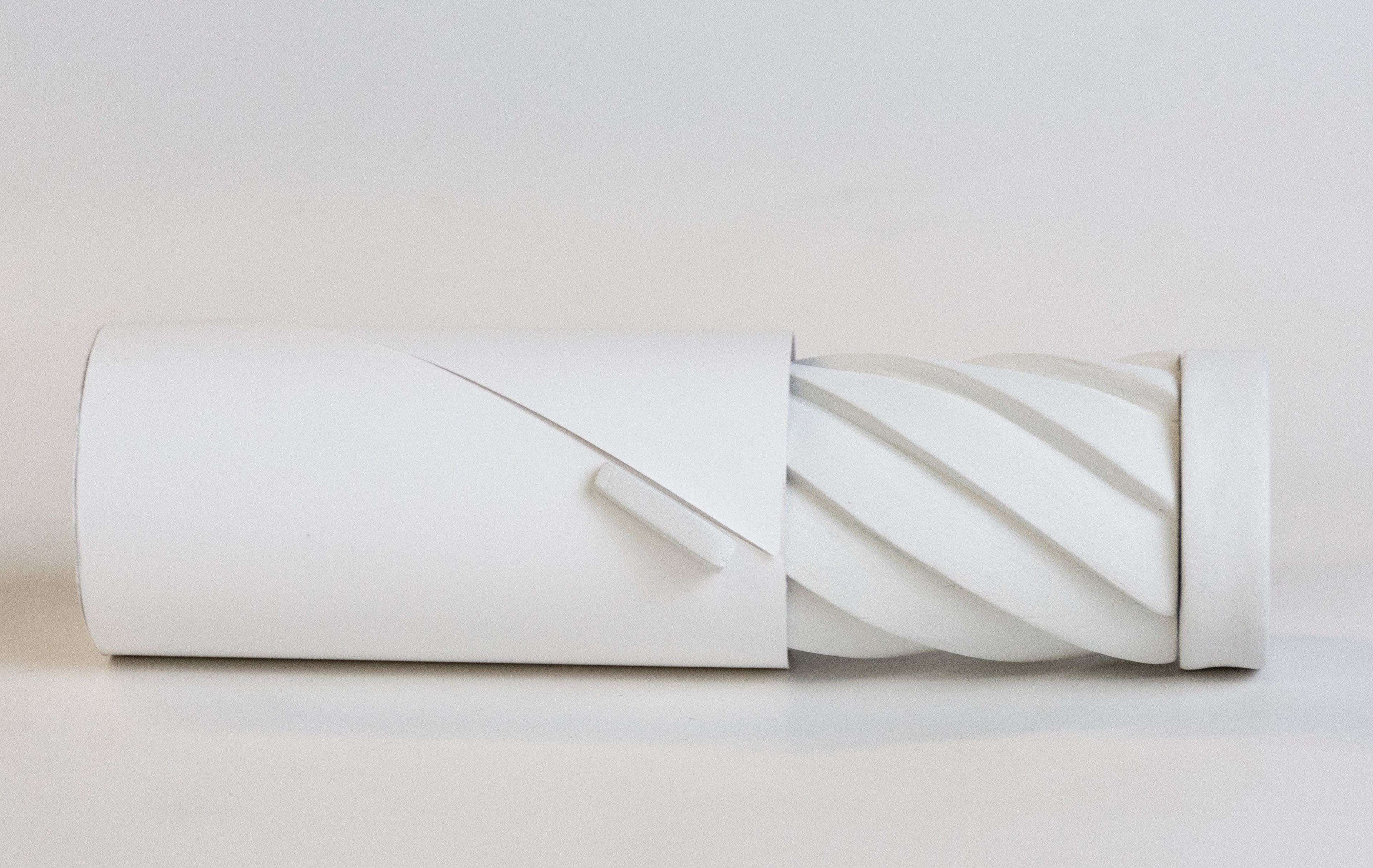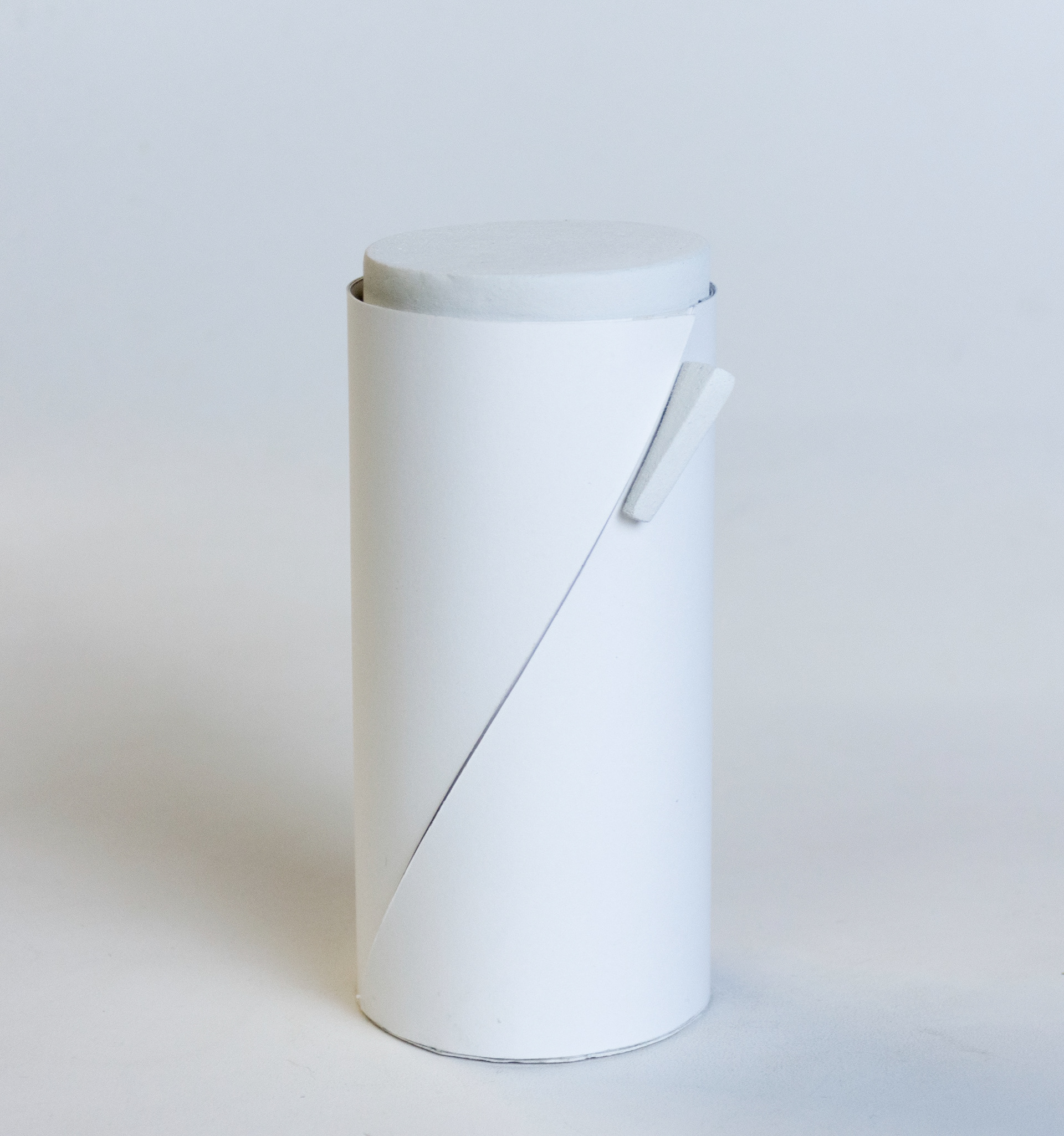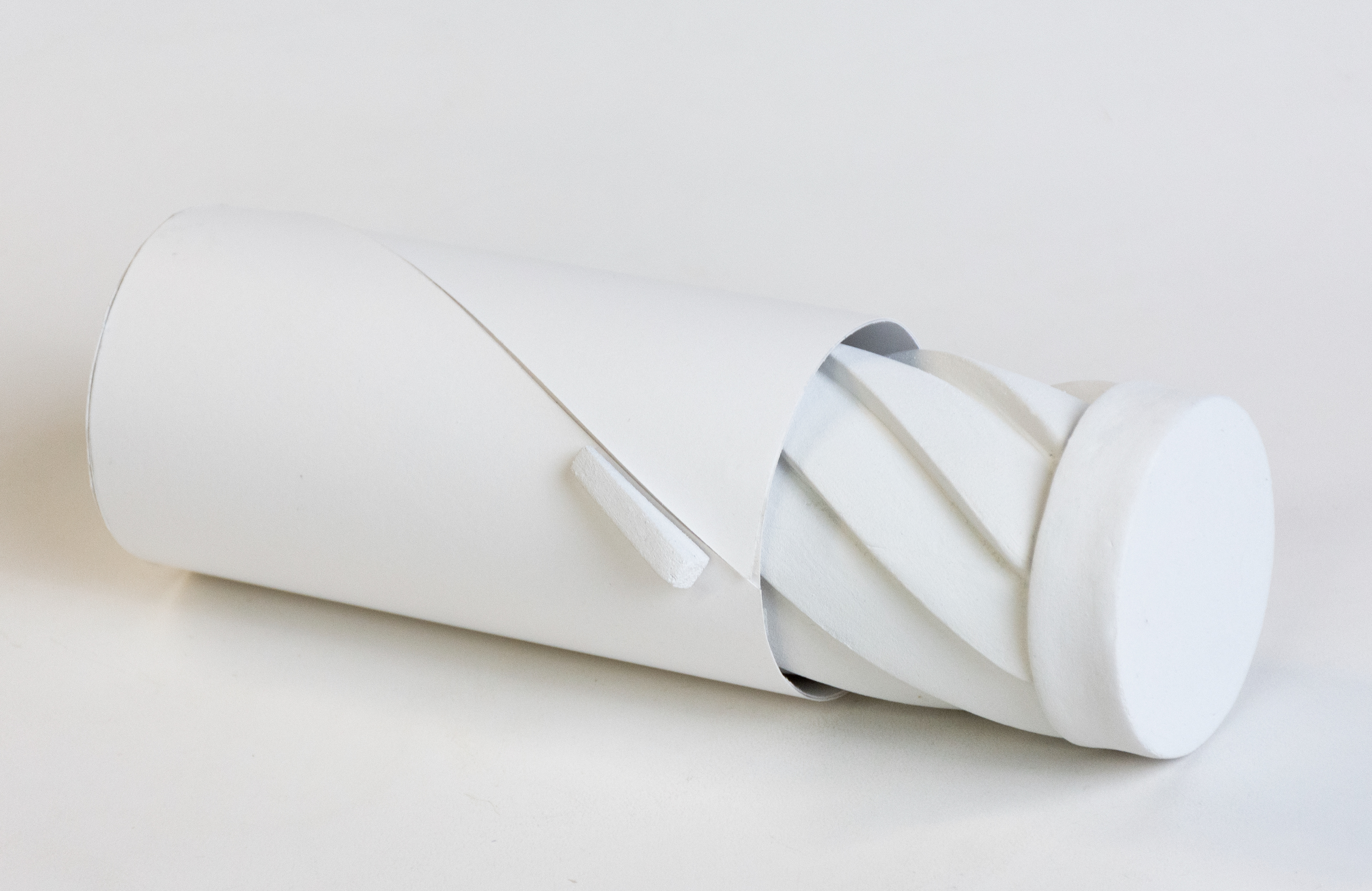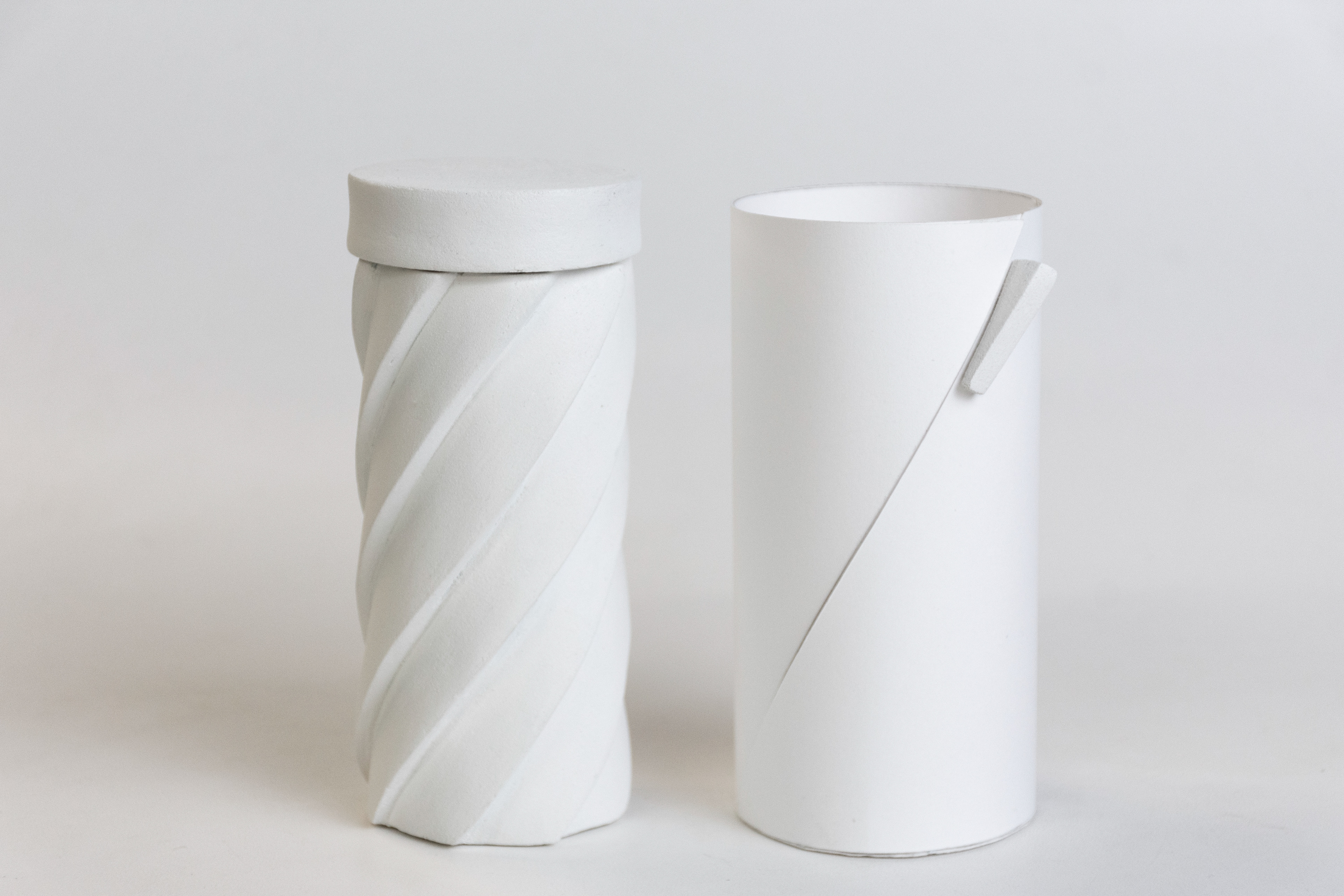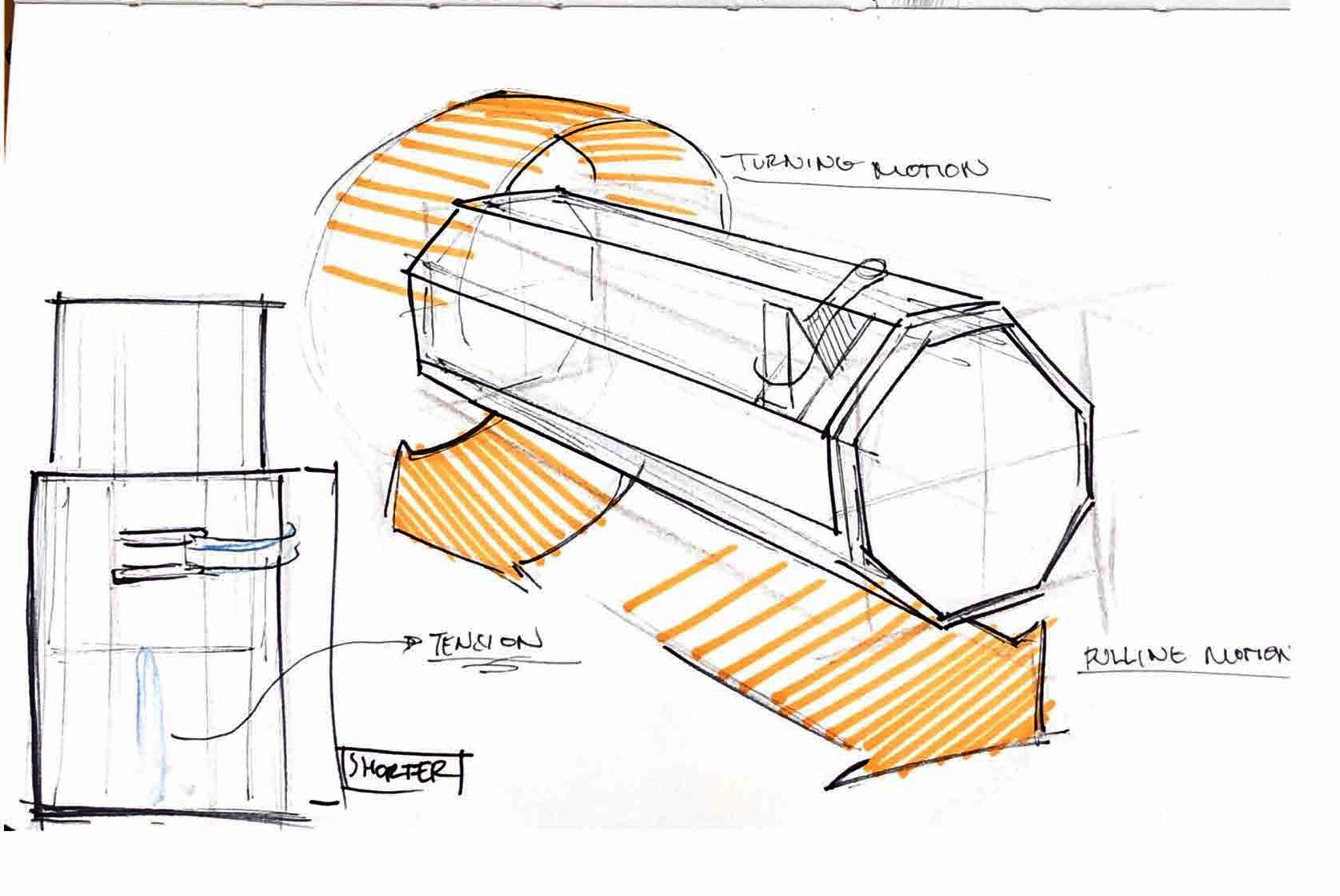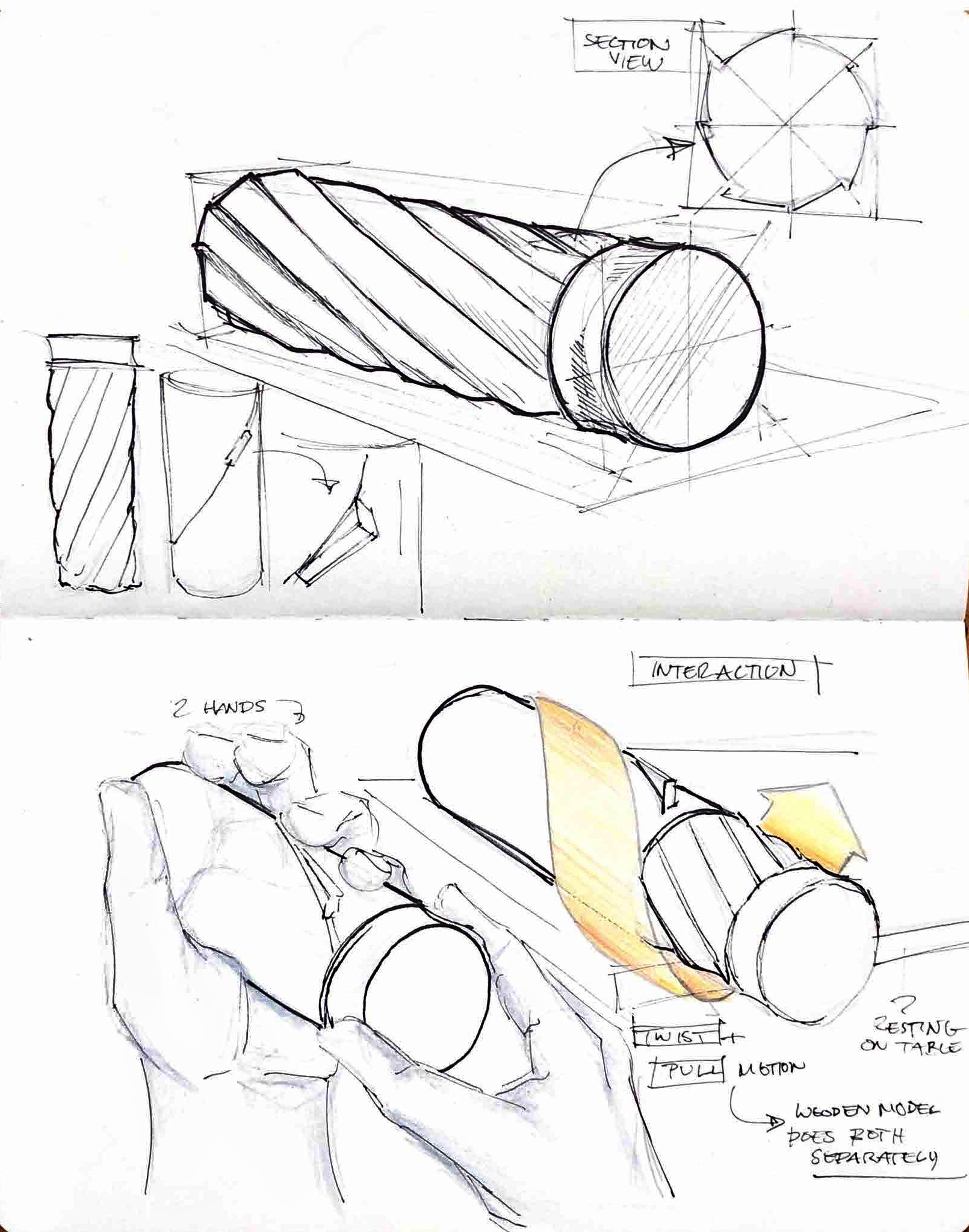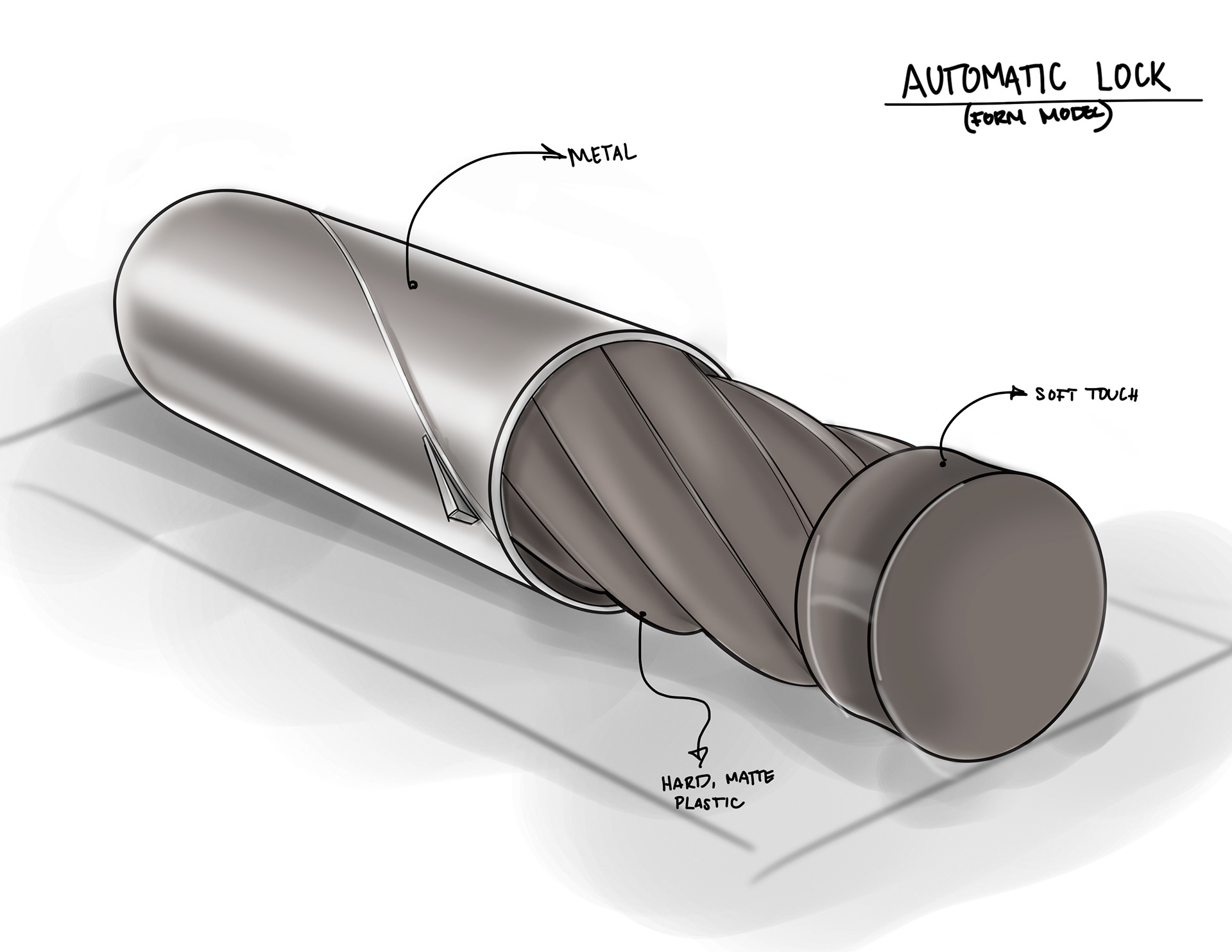 In exploring how form could enhance the role of a product in specific context, we were assigned to design a lighting engine for a pre-determined environment. The lighting engine I created is intended to illuminate a meal with friends or family. For this reason, I was interested in developing a form that would radiate and diffuse light across a table through a layered surface.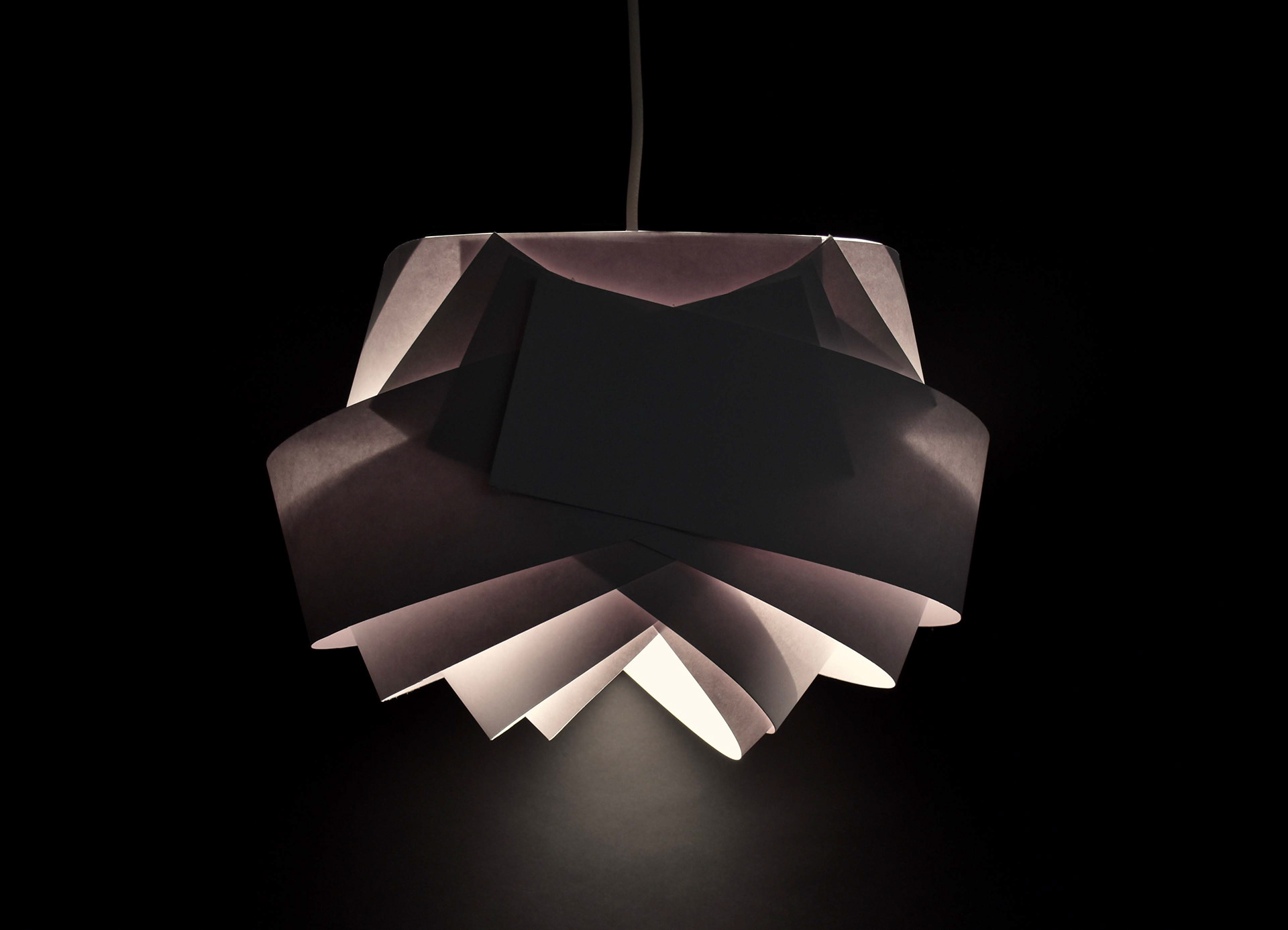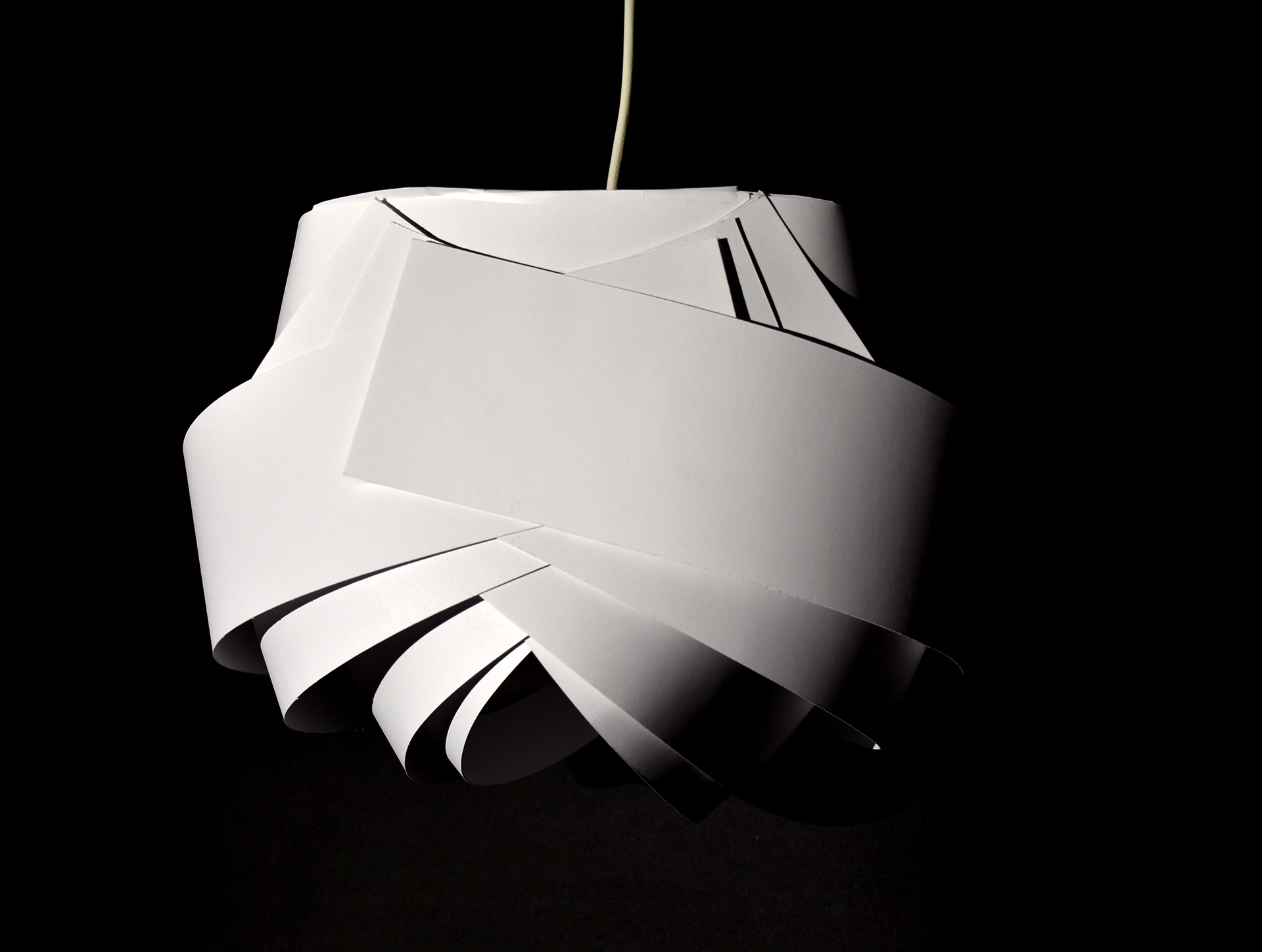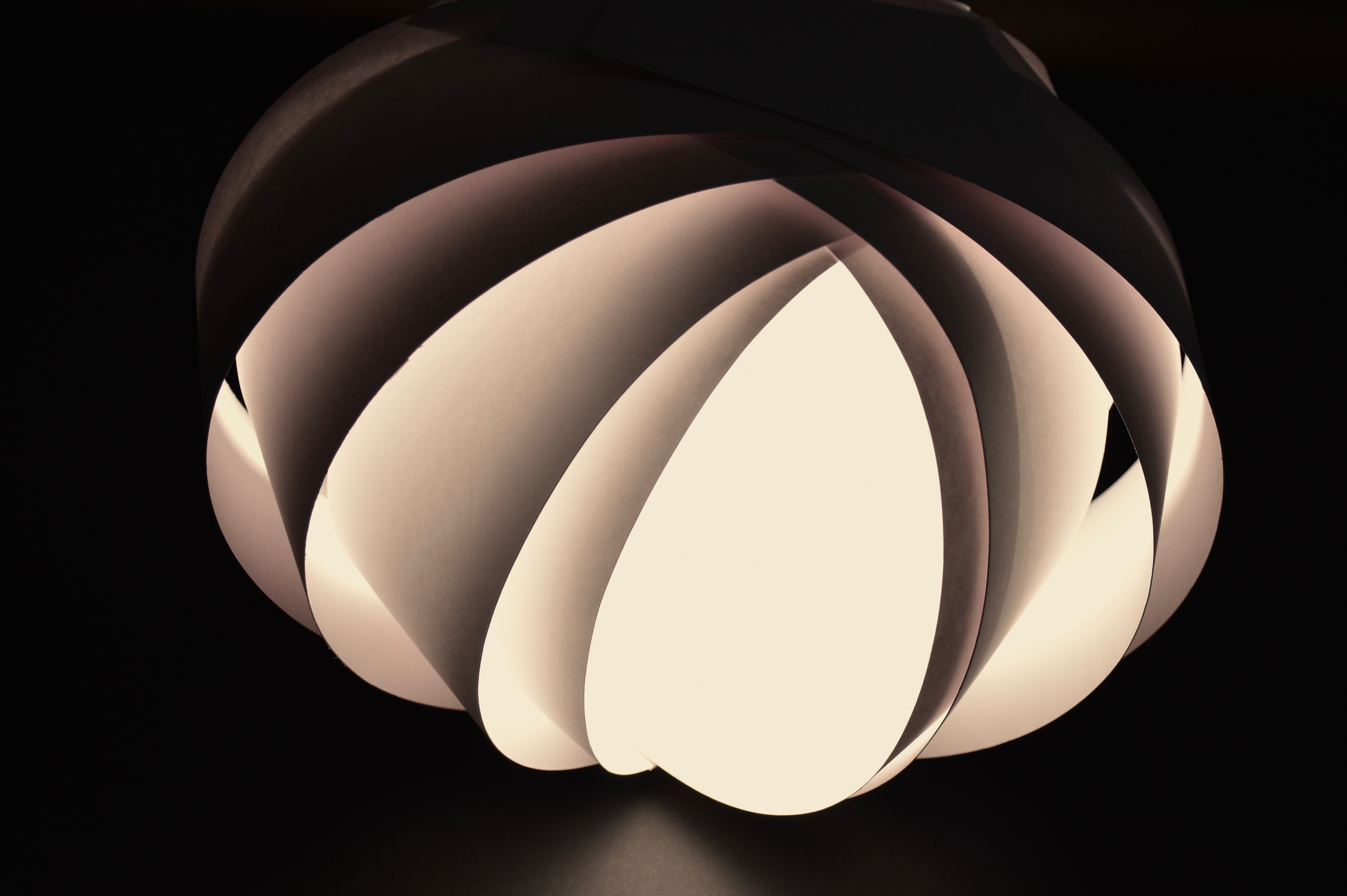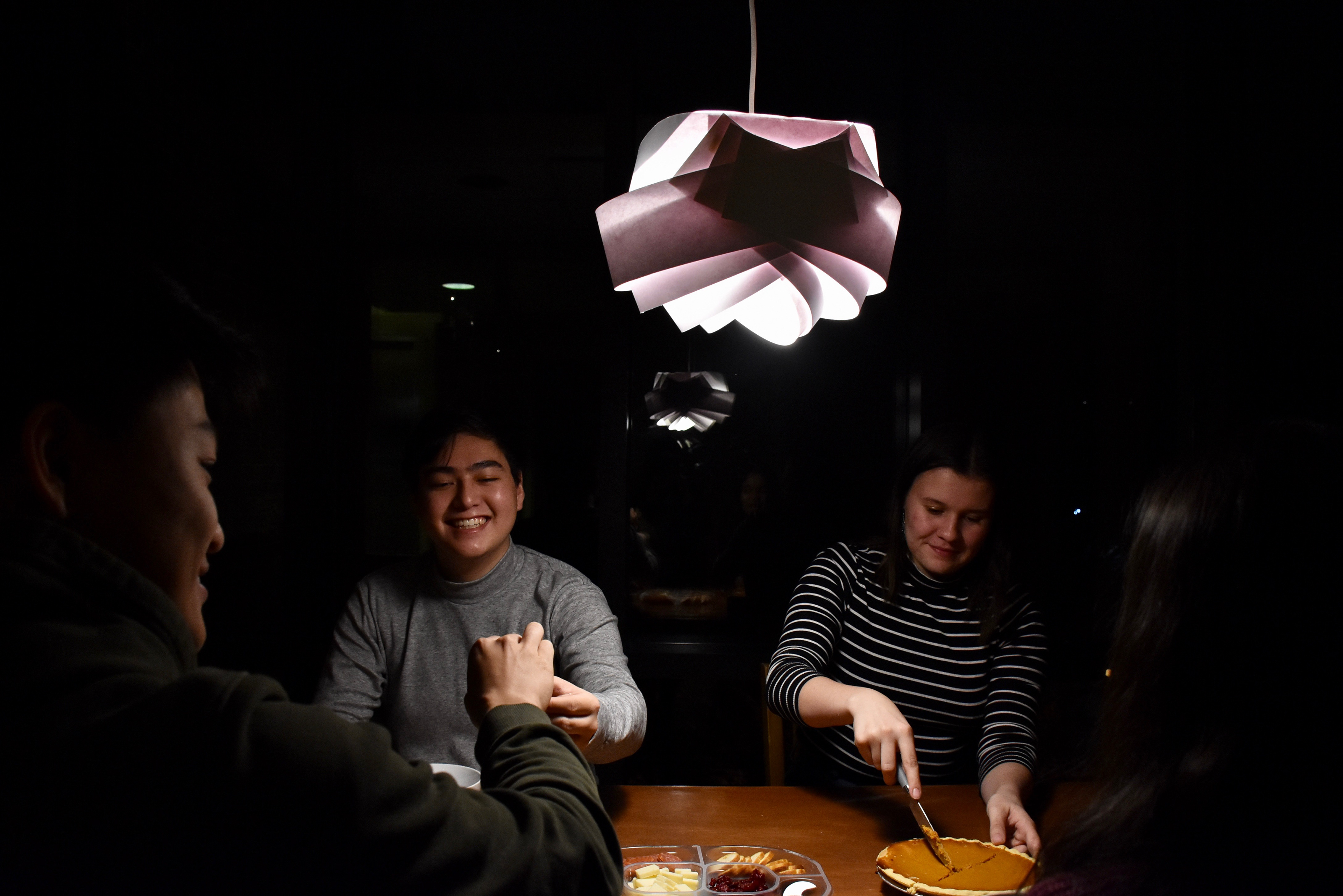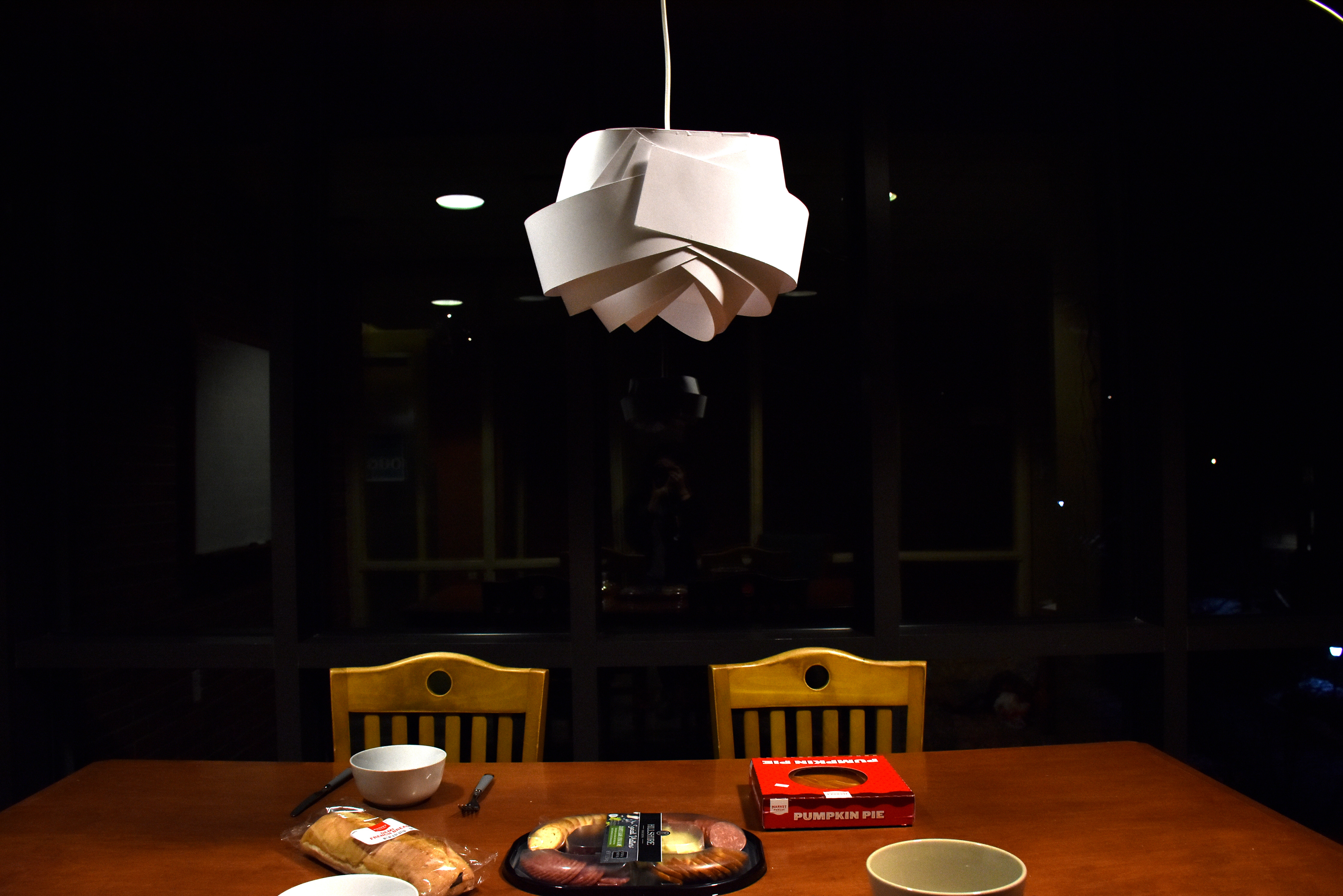 In the following packaging study, my goal was to design a carrier for a bouquet of flowers that is intuitive and easy to assemble, with an elegant form that could both protect and celebrate the flowers inside. The carrier I created, as shown below, is adjustable for three different bouquet sizes and can be assembled in one singular wrapping motion without any adhesive or loose parts. In addition, there is a notch built into the middle to stabilize the grip on the bottom half of the carrier when it is on a looser setting.(see image on the left).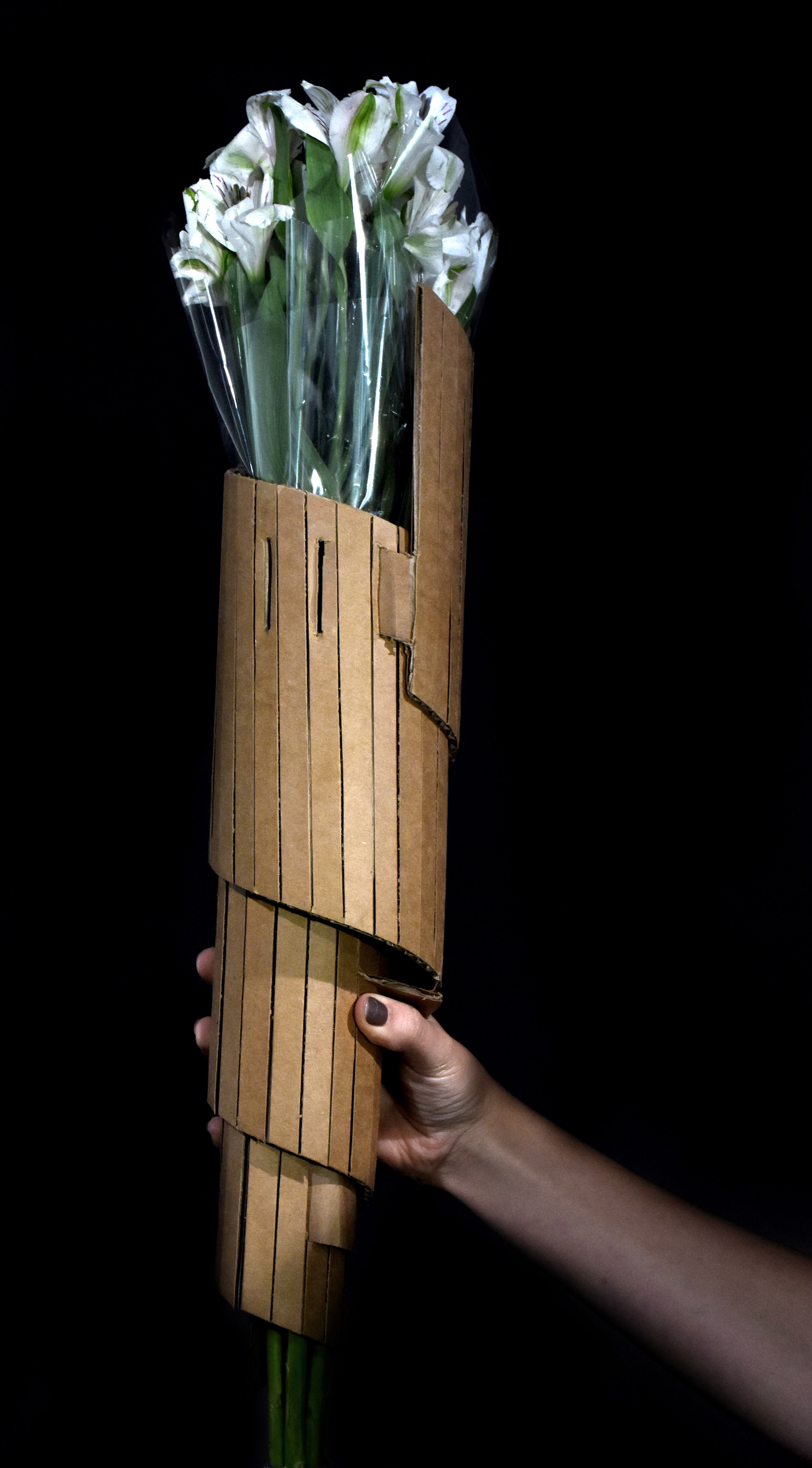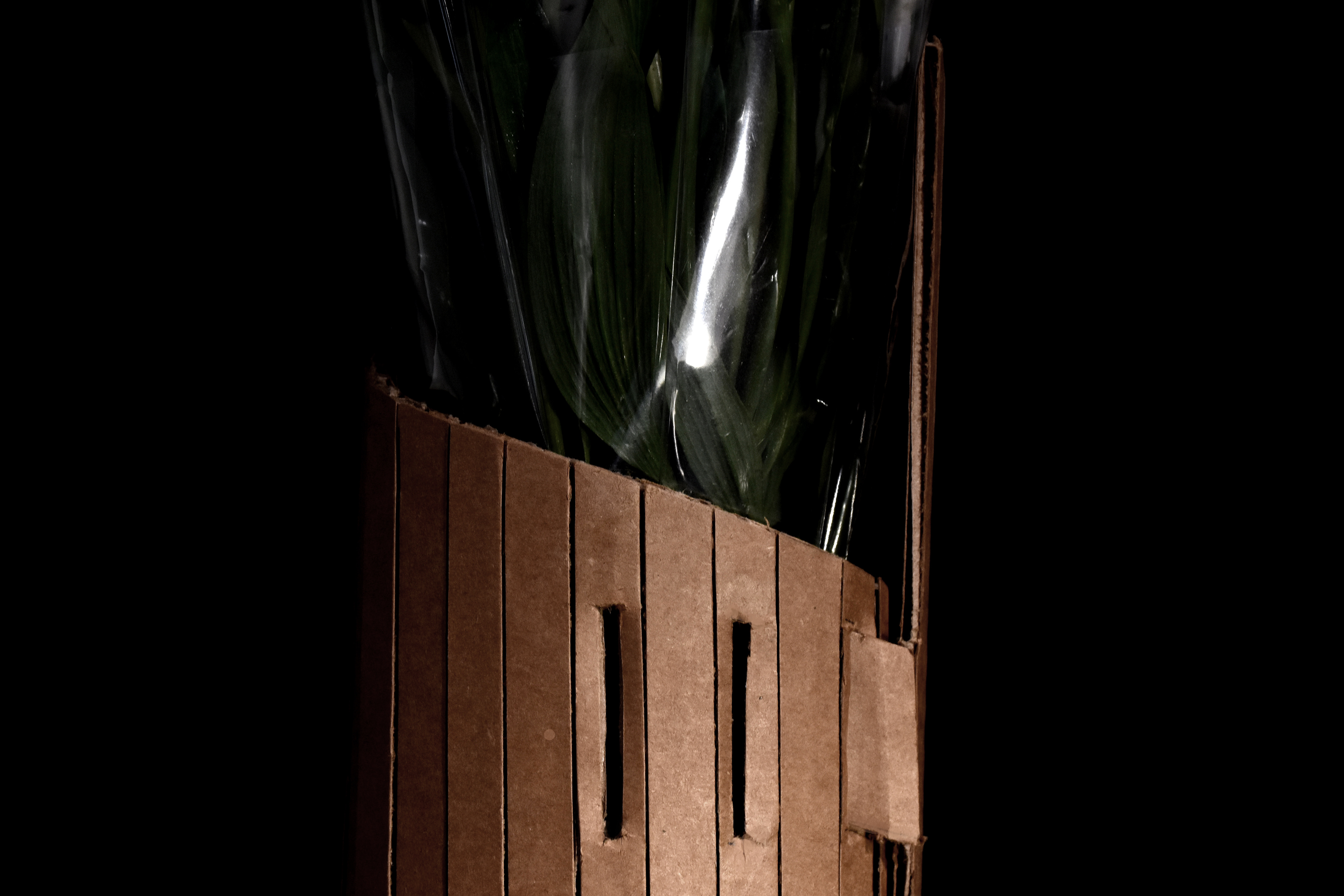 Projects in which I've explored the affordances of different prototyping materials in creating both primitive geometric forms as well as more complex, natural forms.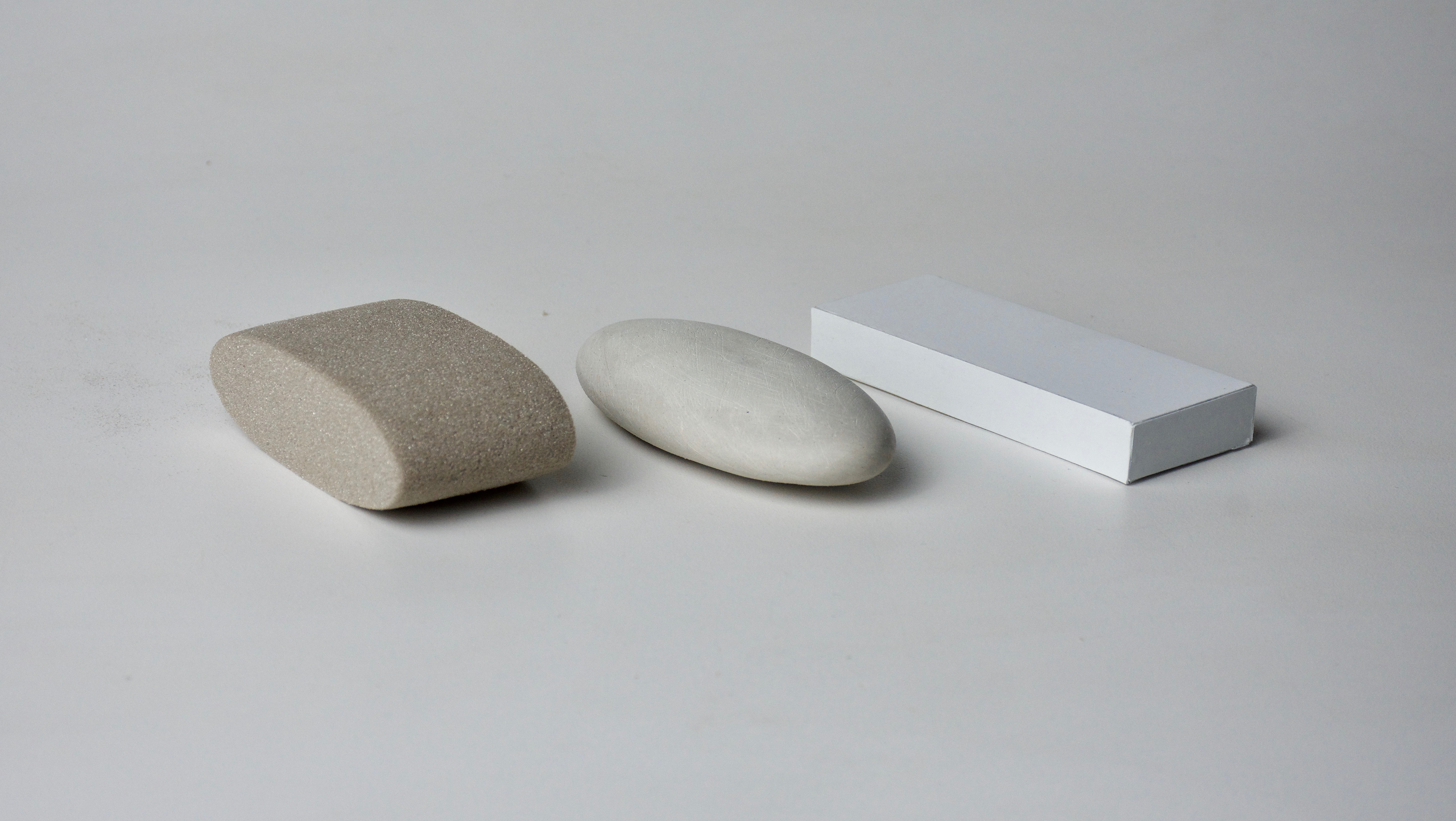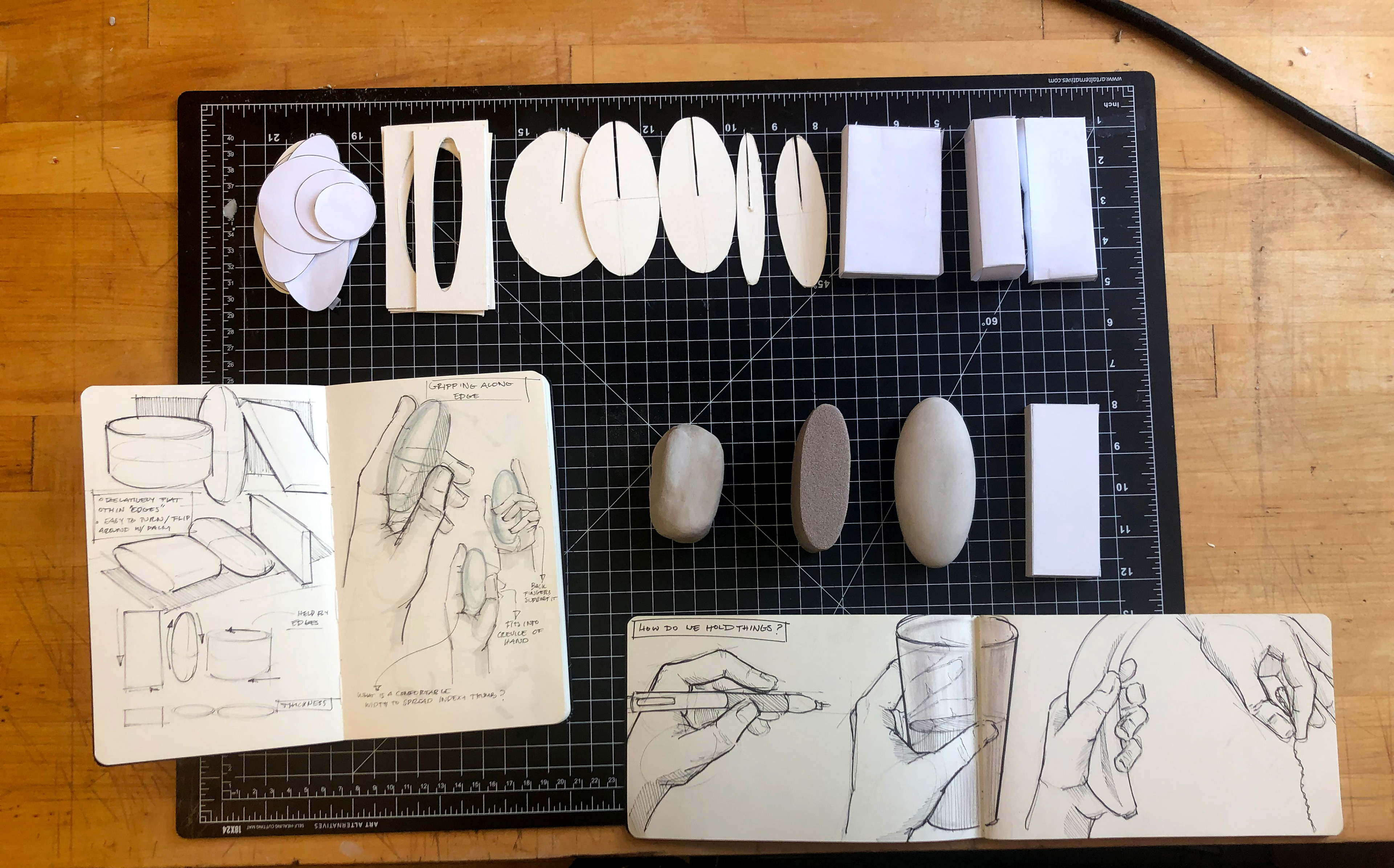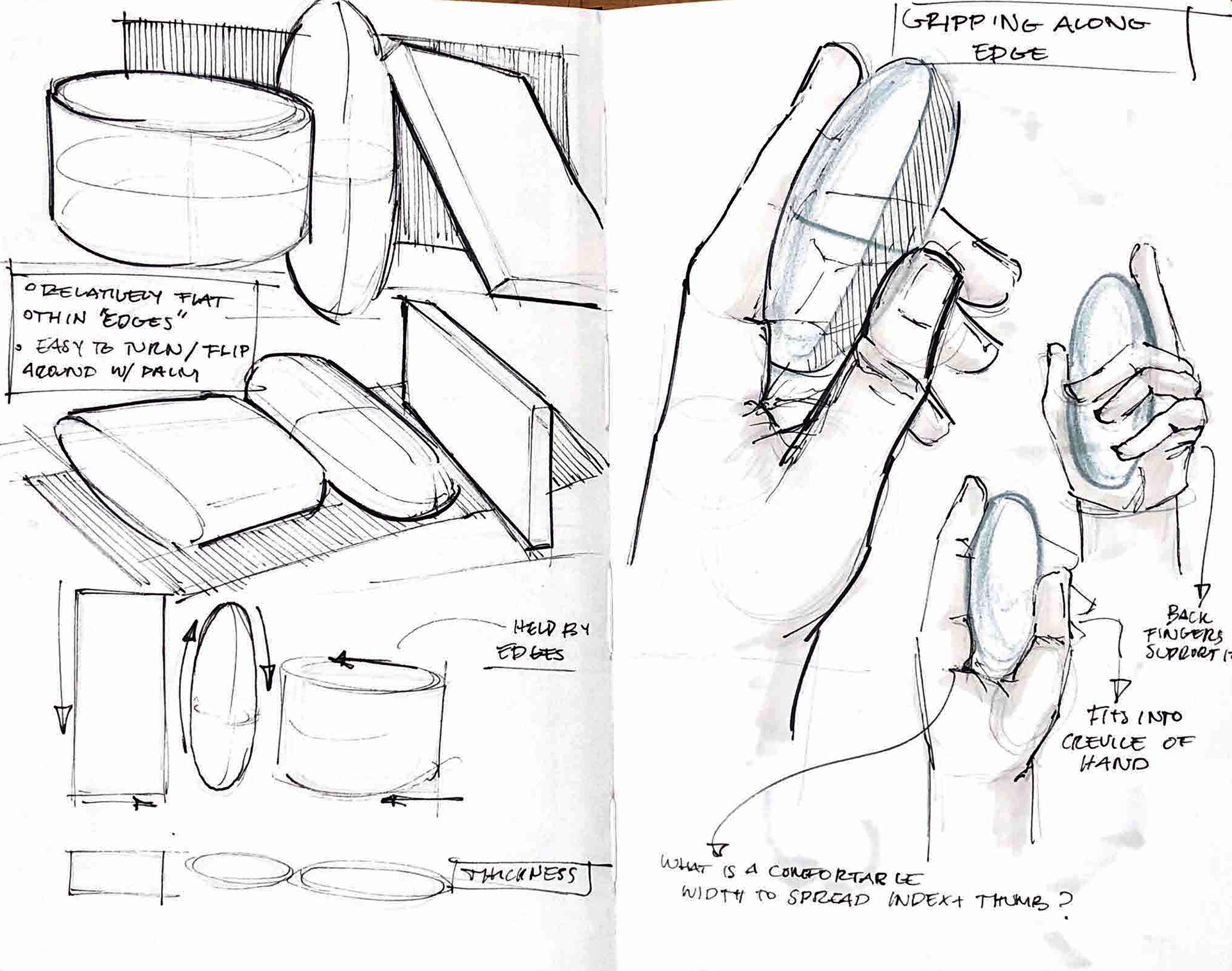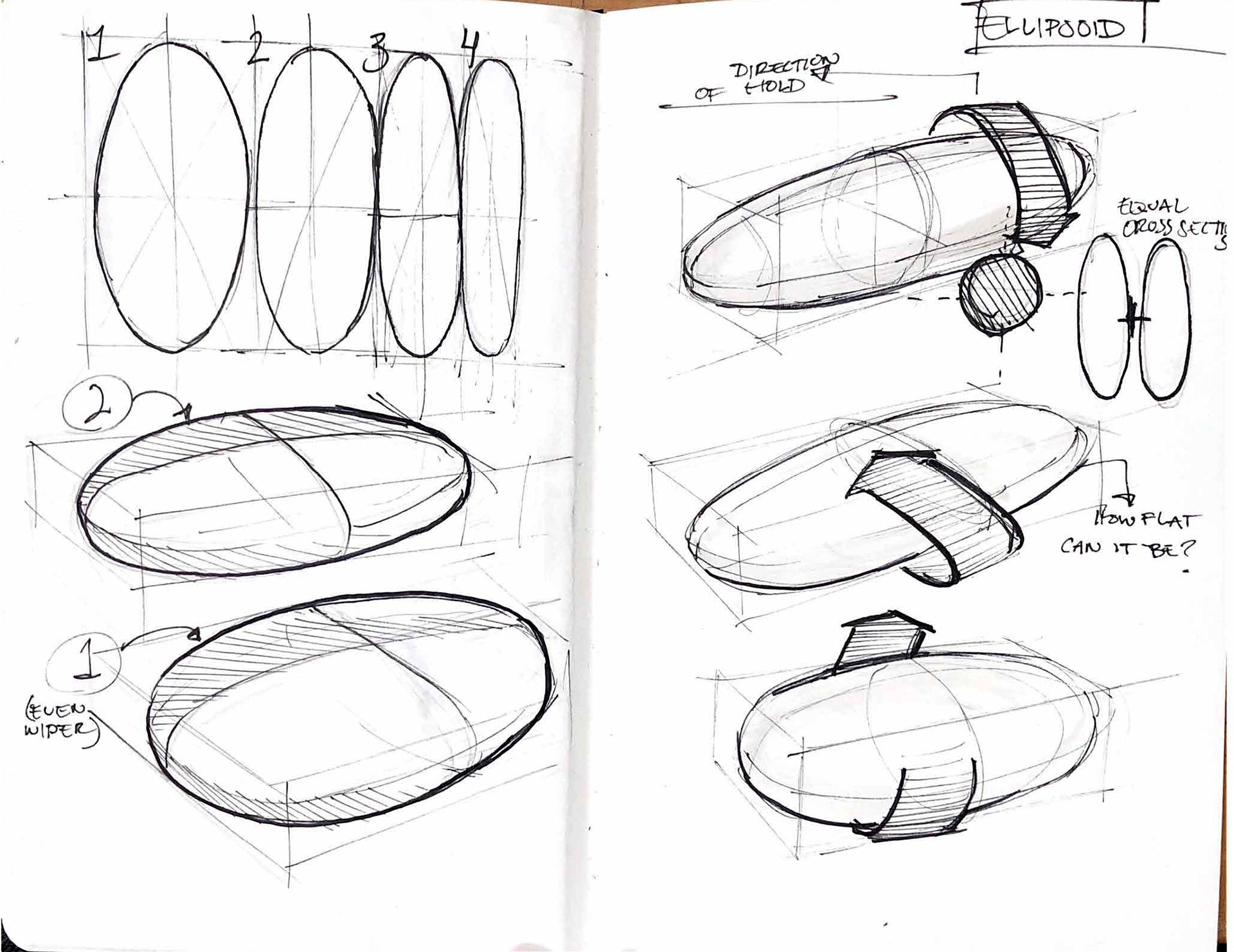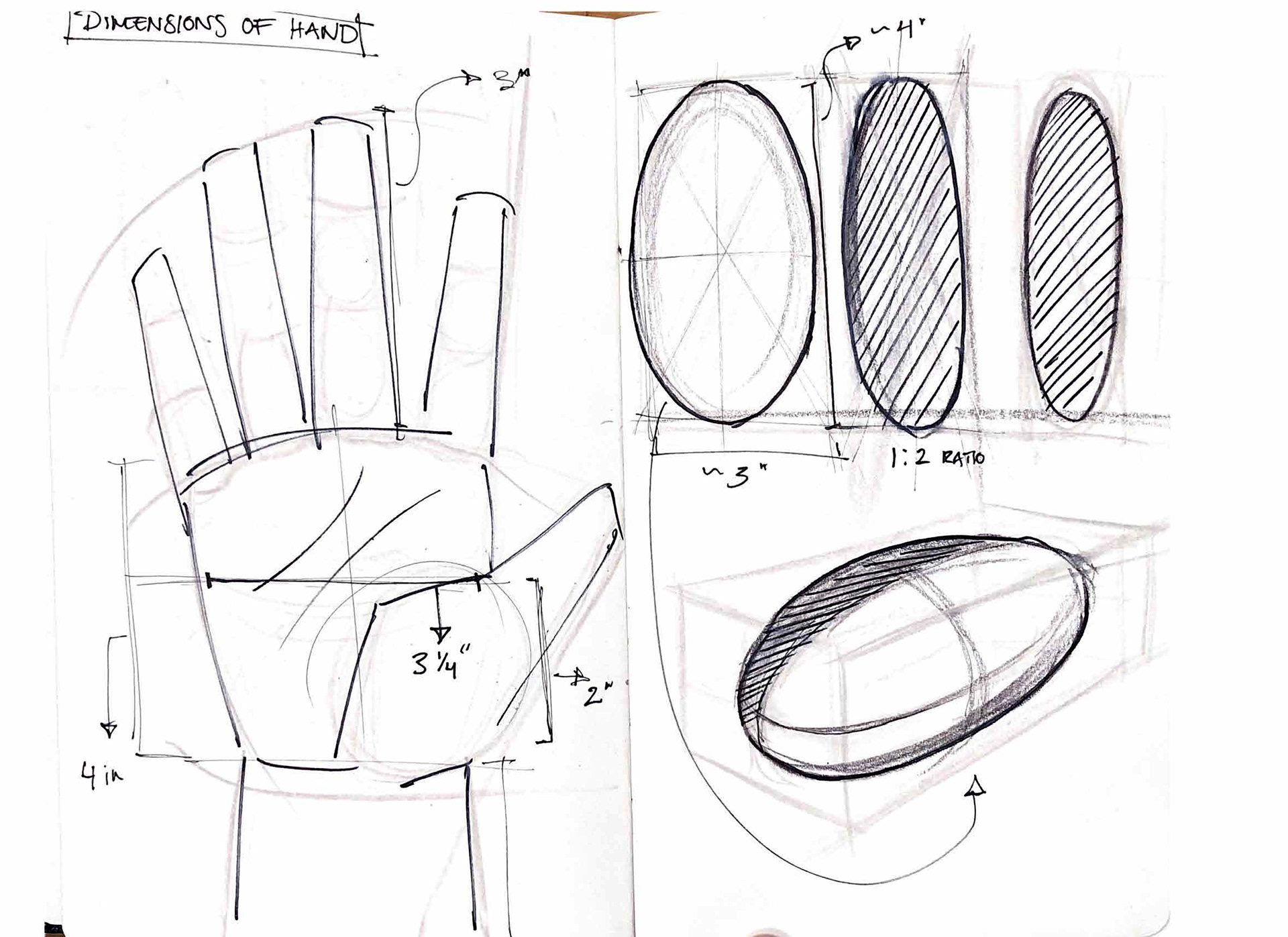 In this project, I investigated the material qualities of clay, paper, and foam in trying to replicate the form of a seashell and that of a computer mouse. For the latter portion of the project, we were to create a hybrid form of the two, exploring their visual and ergonomic qualities, and how to successfully combine them.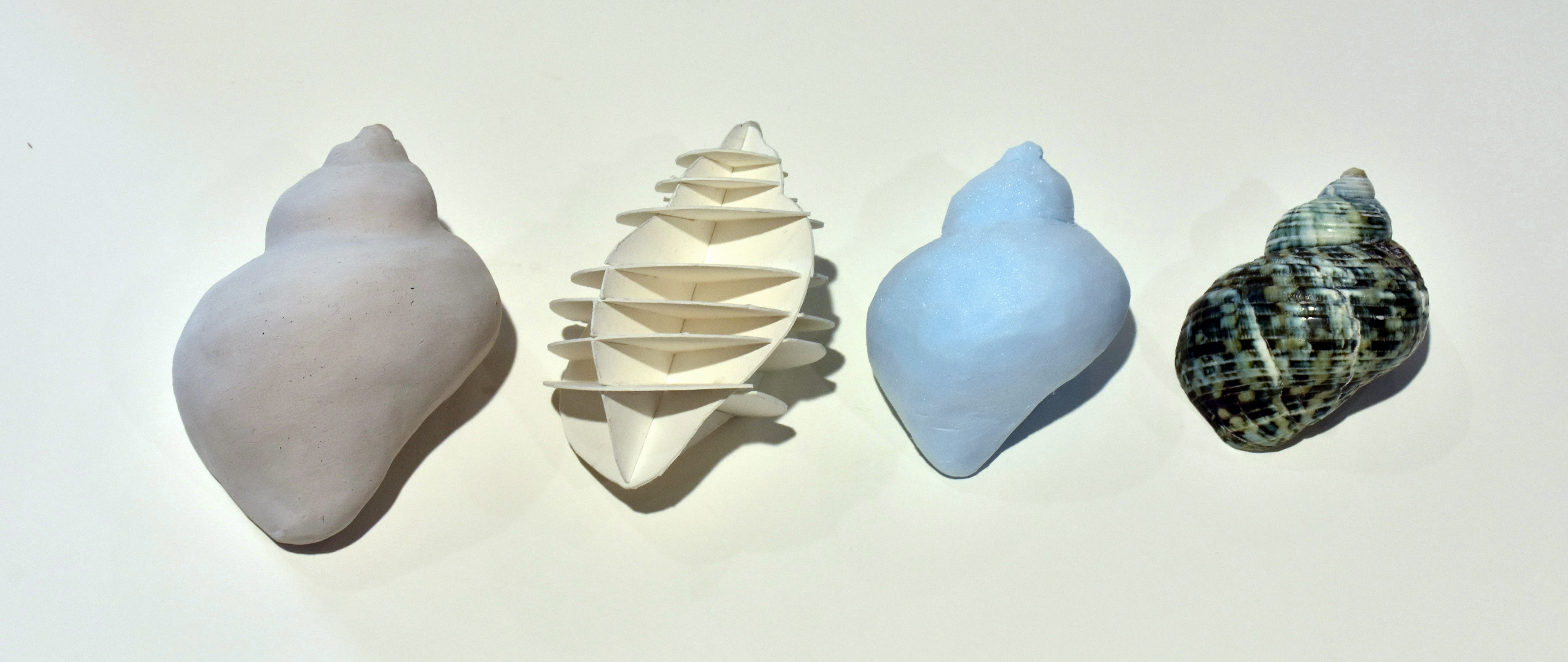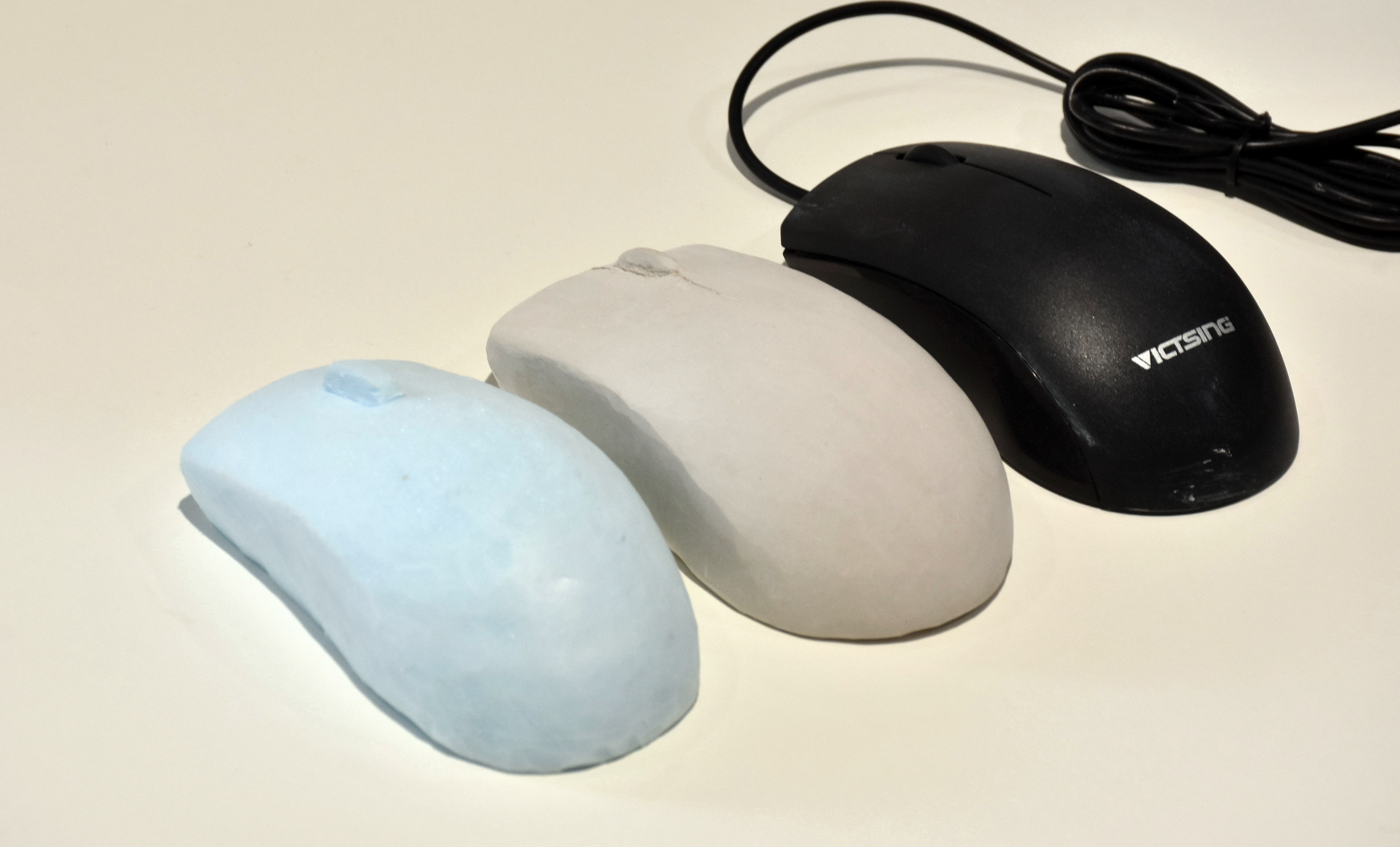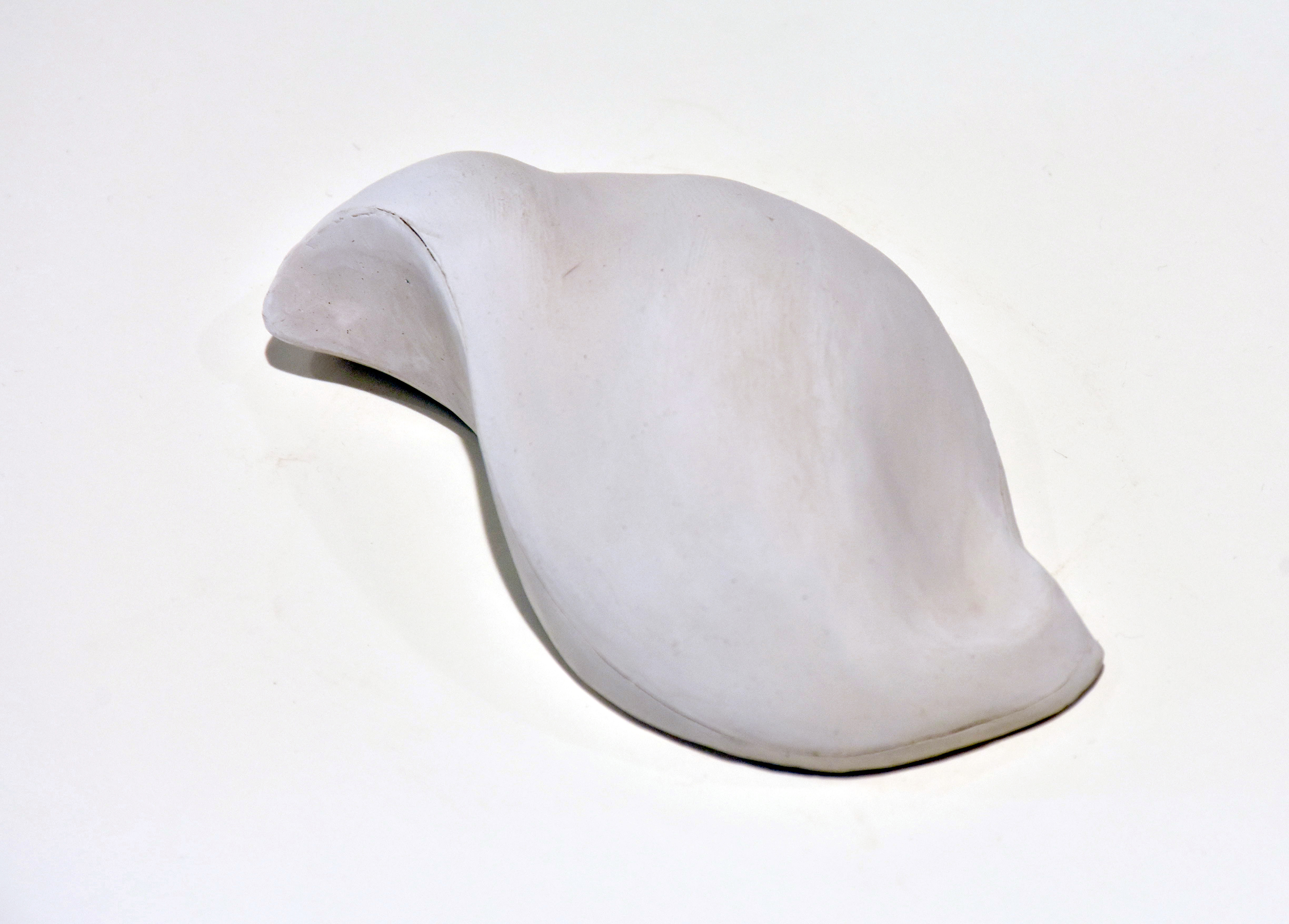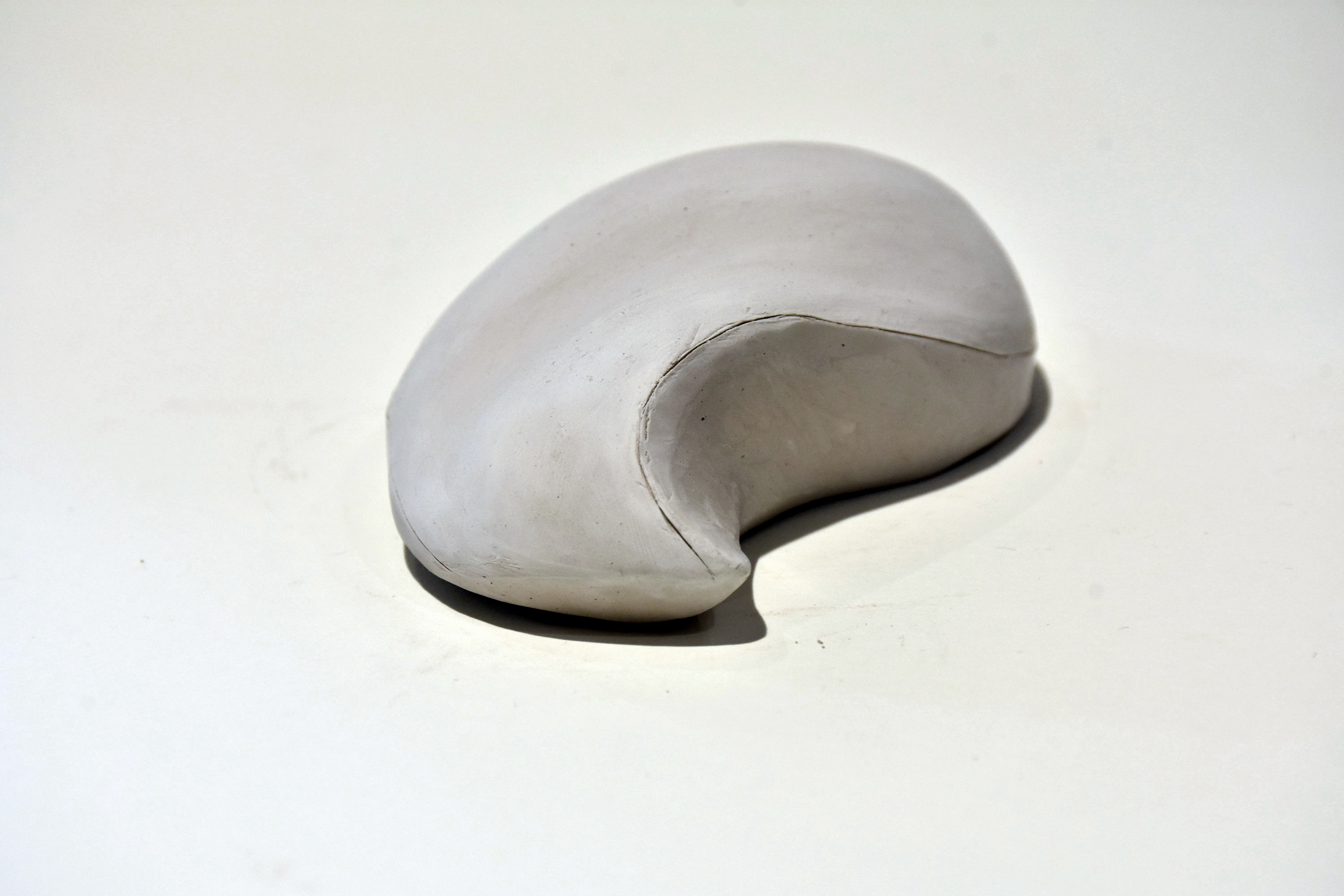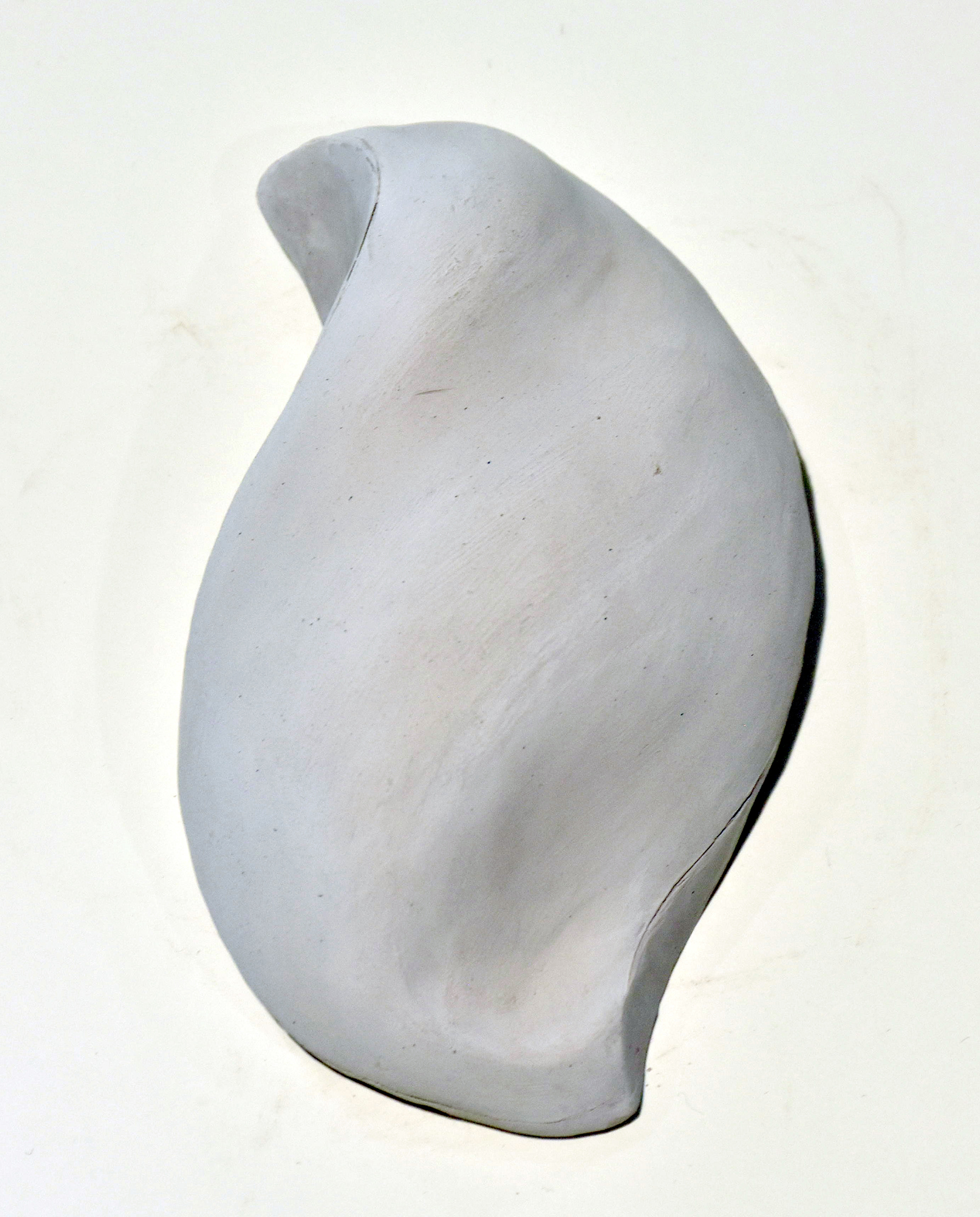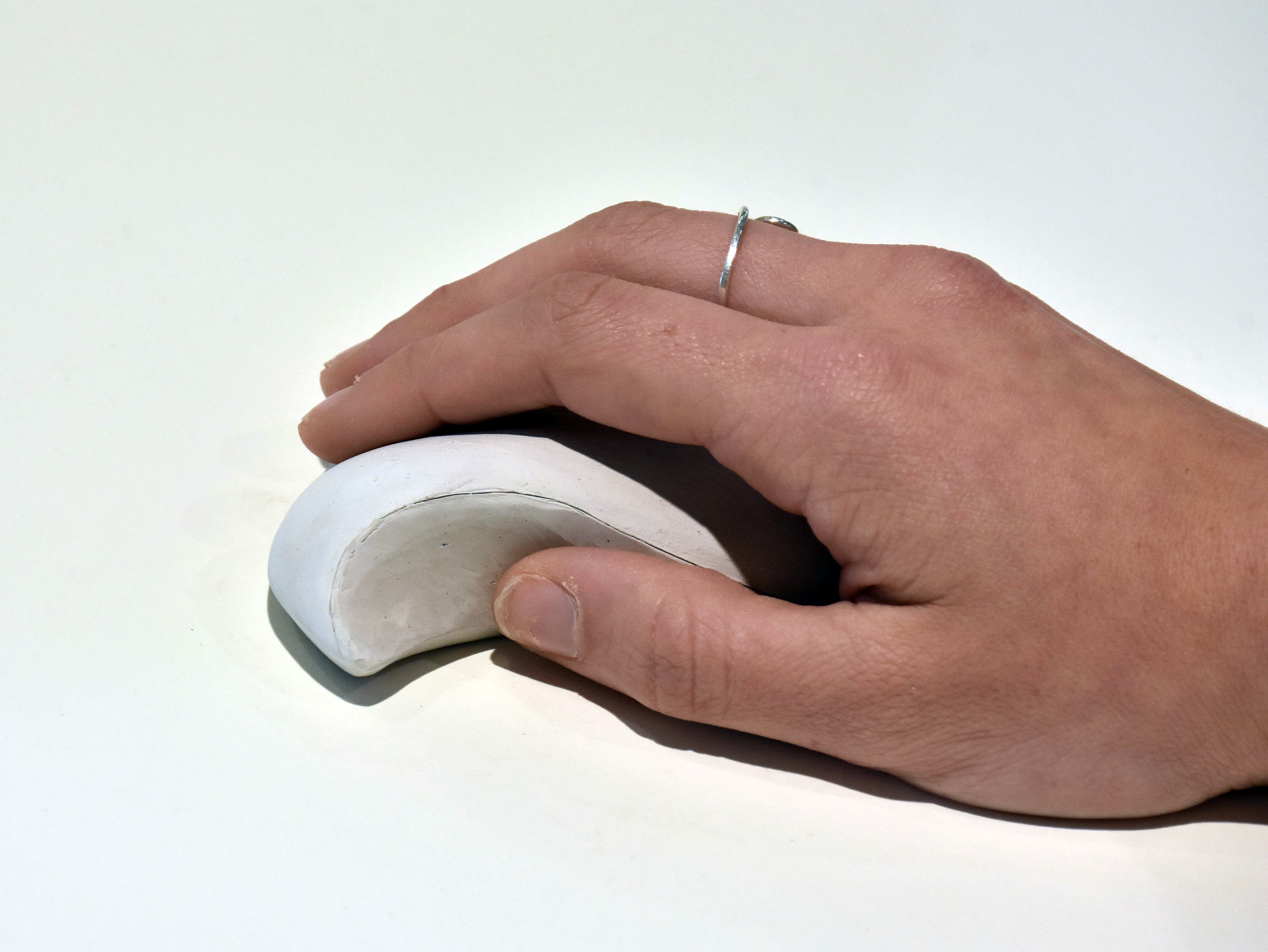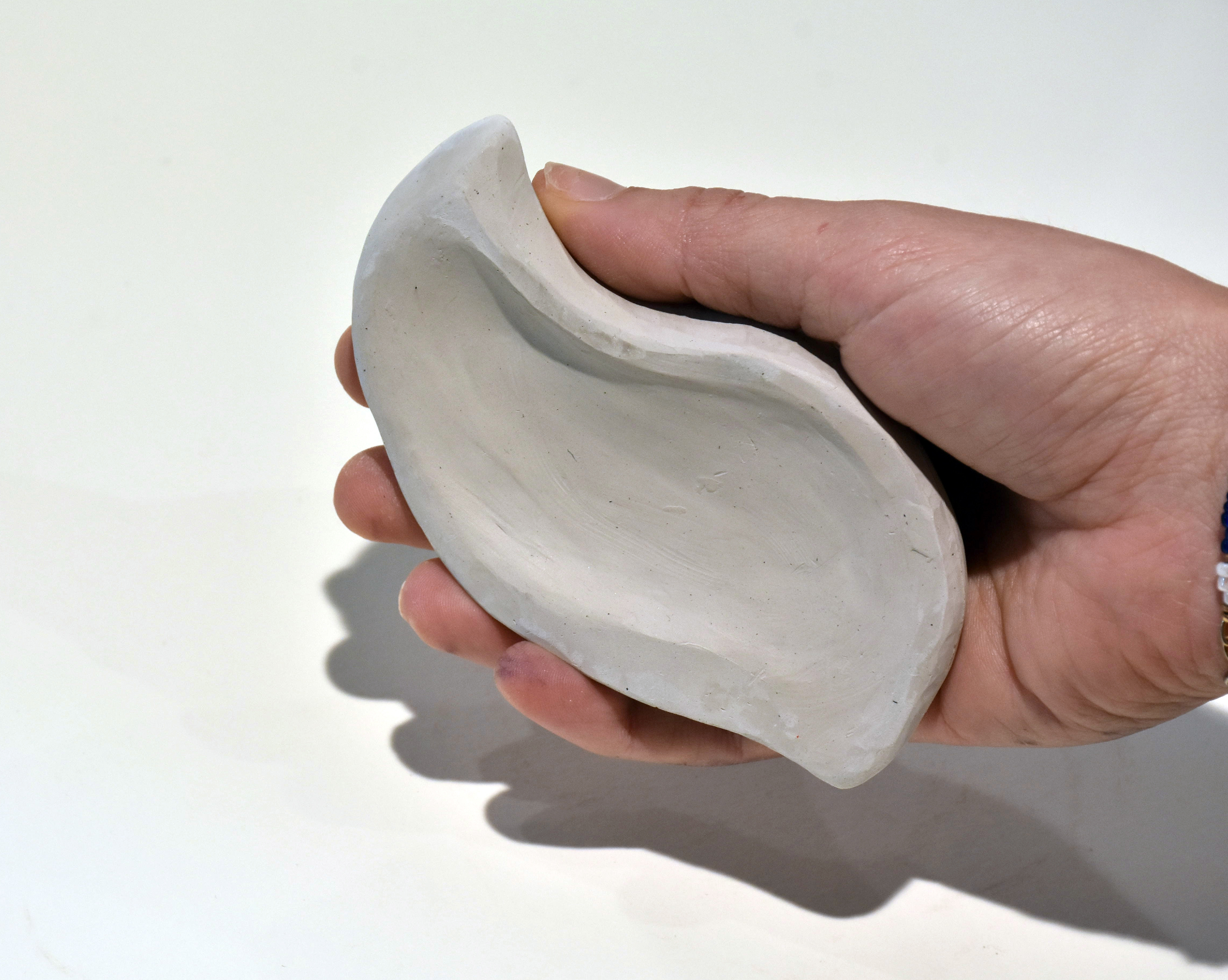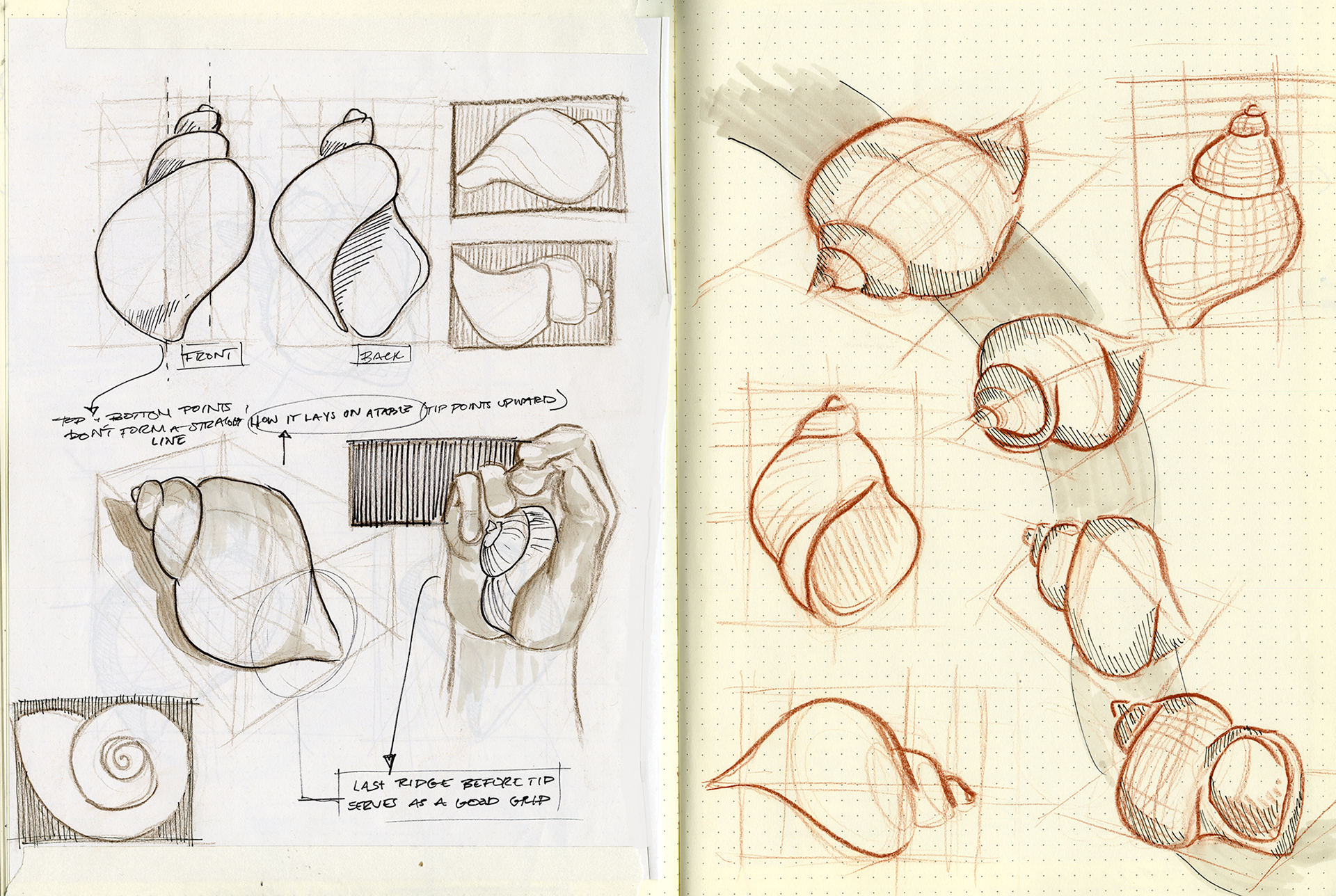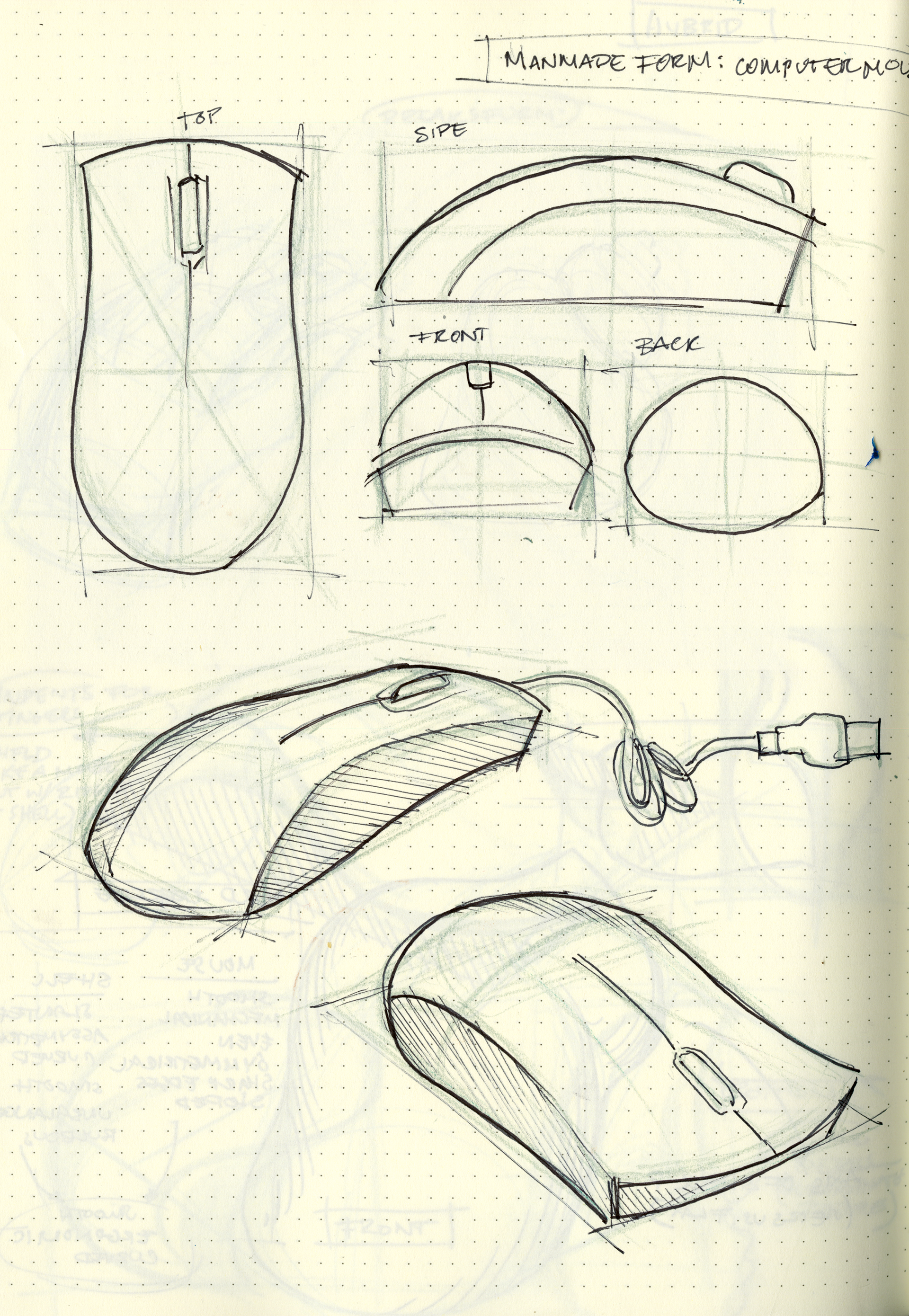 The American Elk: Recycled Plastic Model
In this three-part project, we were to research an endangered animal from our native region and convey it through different means. For the first part, we depicted the form of our animal through found and recycled plastic containers. In doing so, I had to use existing forms that replicated that of an elk rather than creating the form myself.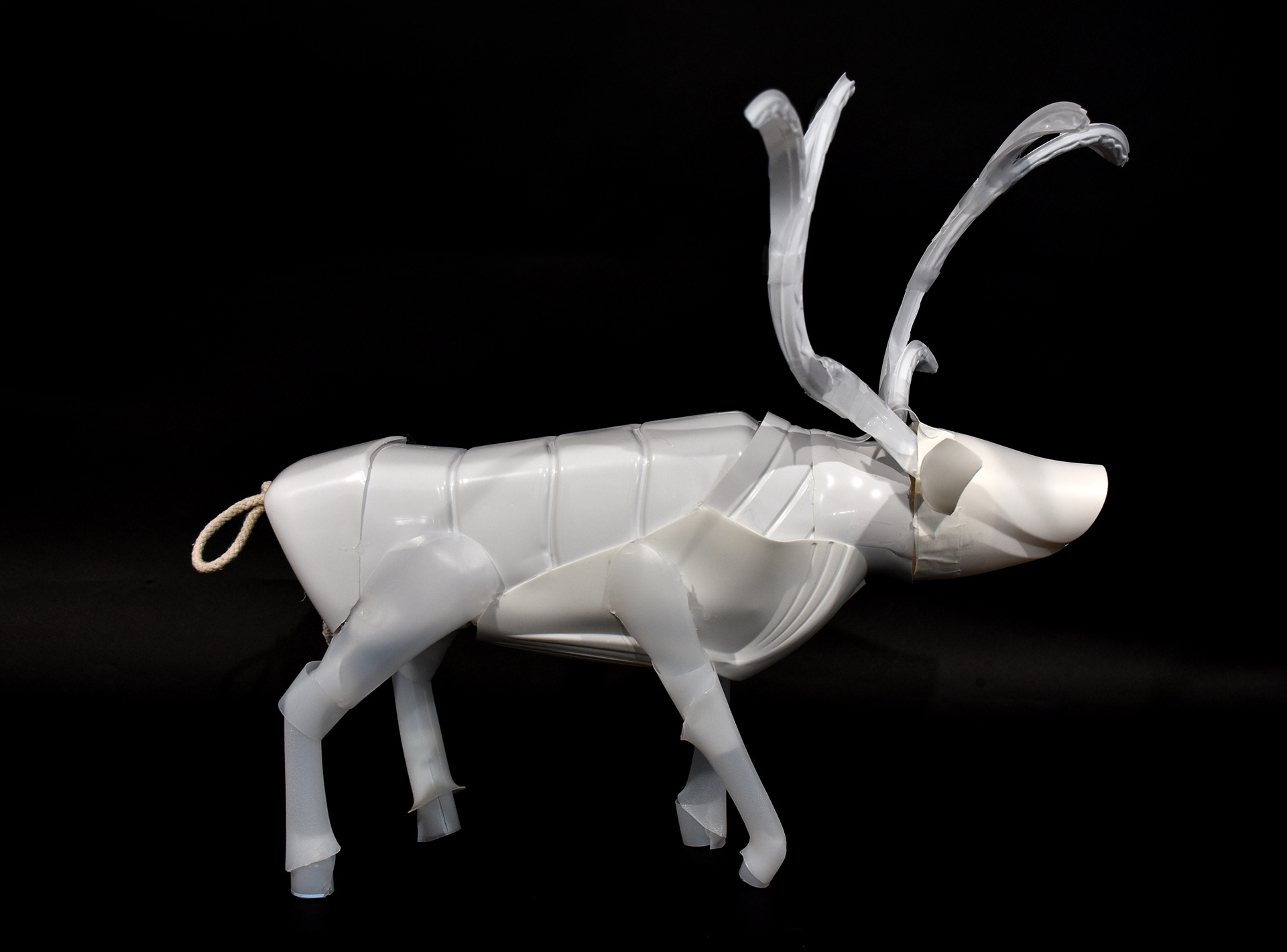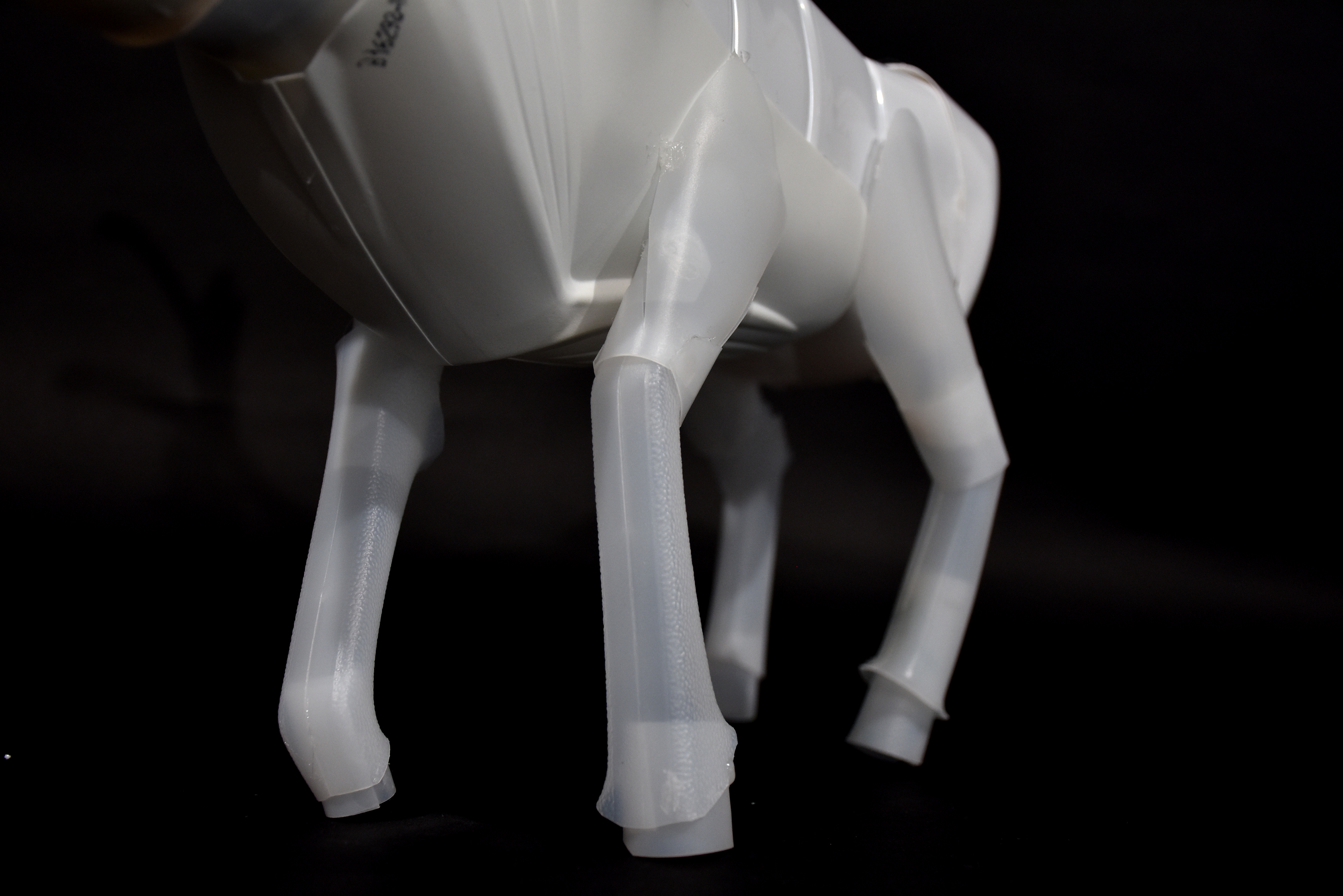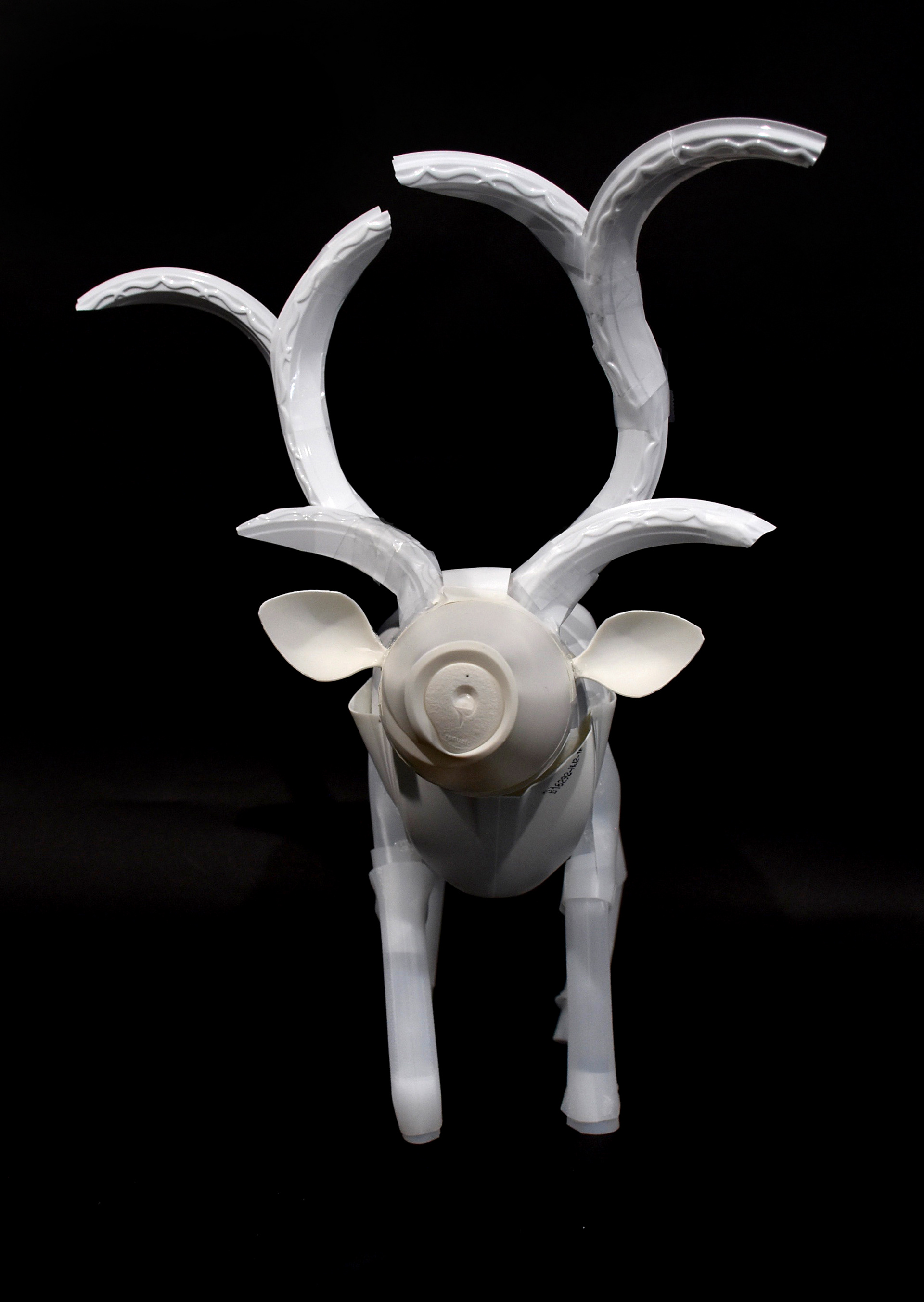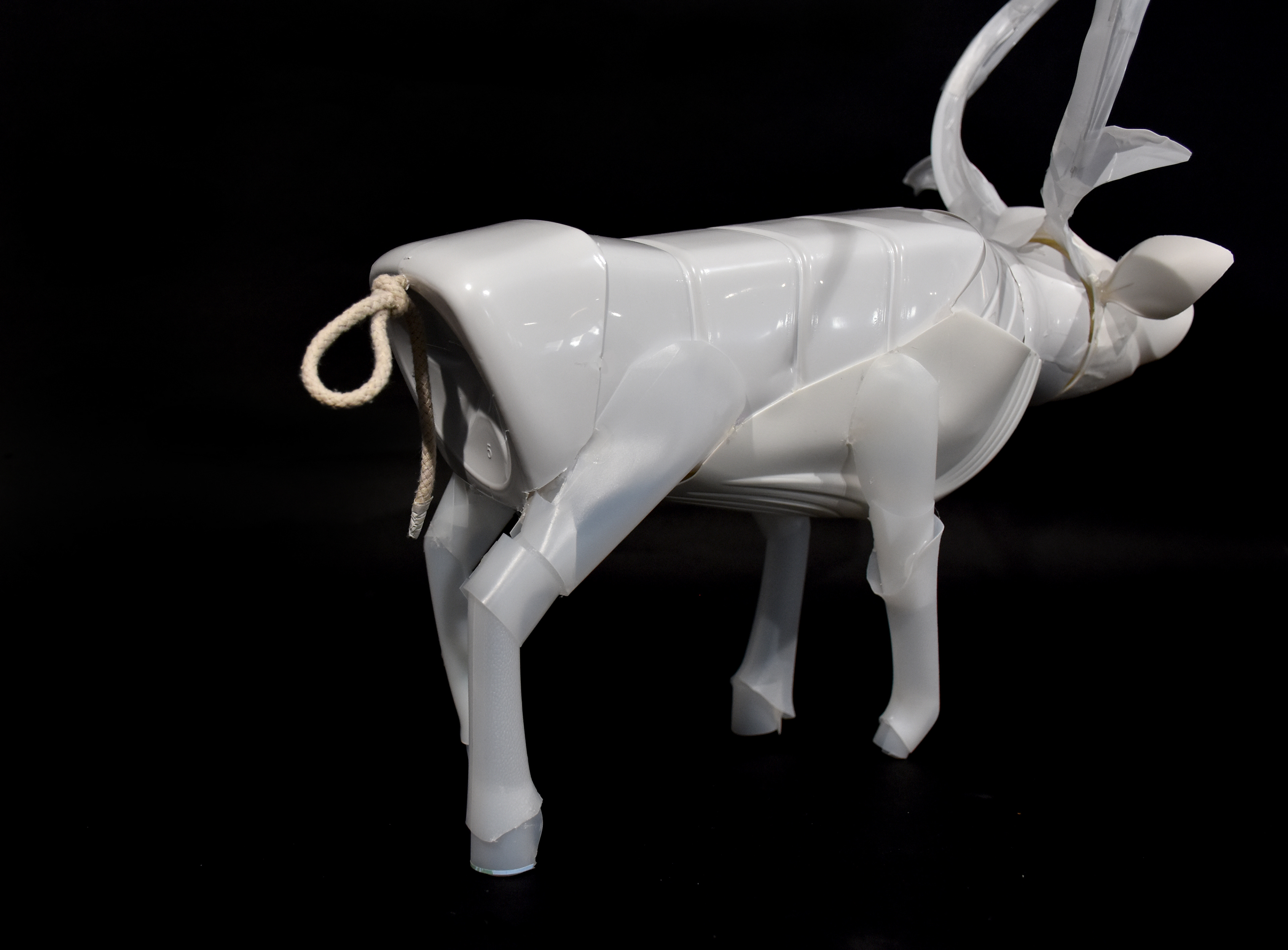 Another important component of the physical model was the interactive element. For this aspect, I chose to make the head of the elk move up and down through a simple rope mechanism that also serves as the tail of the animal.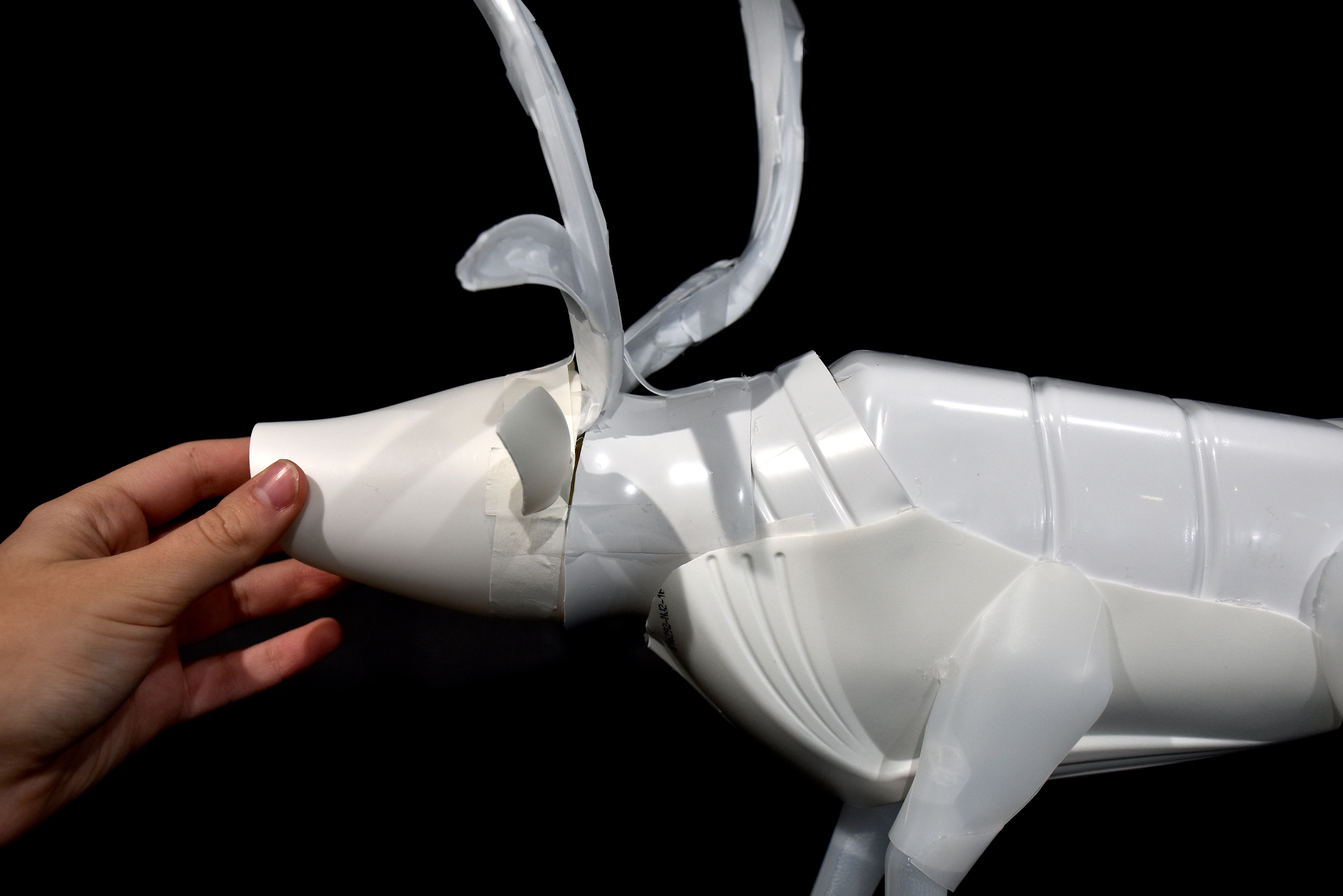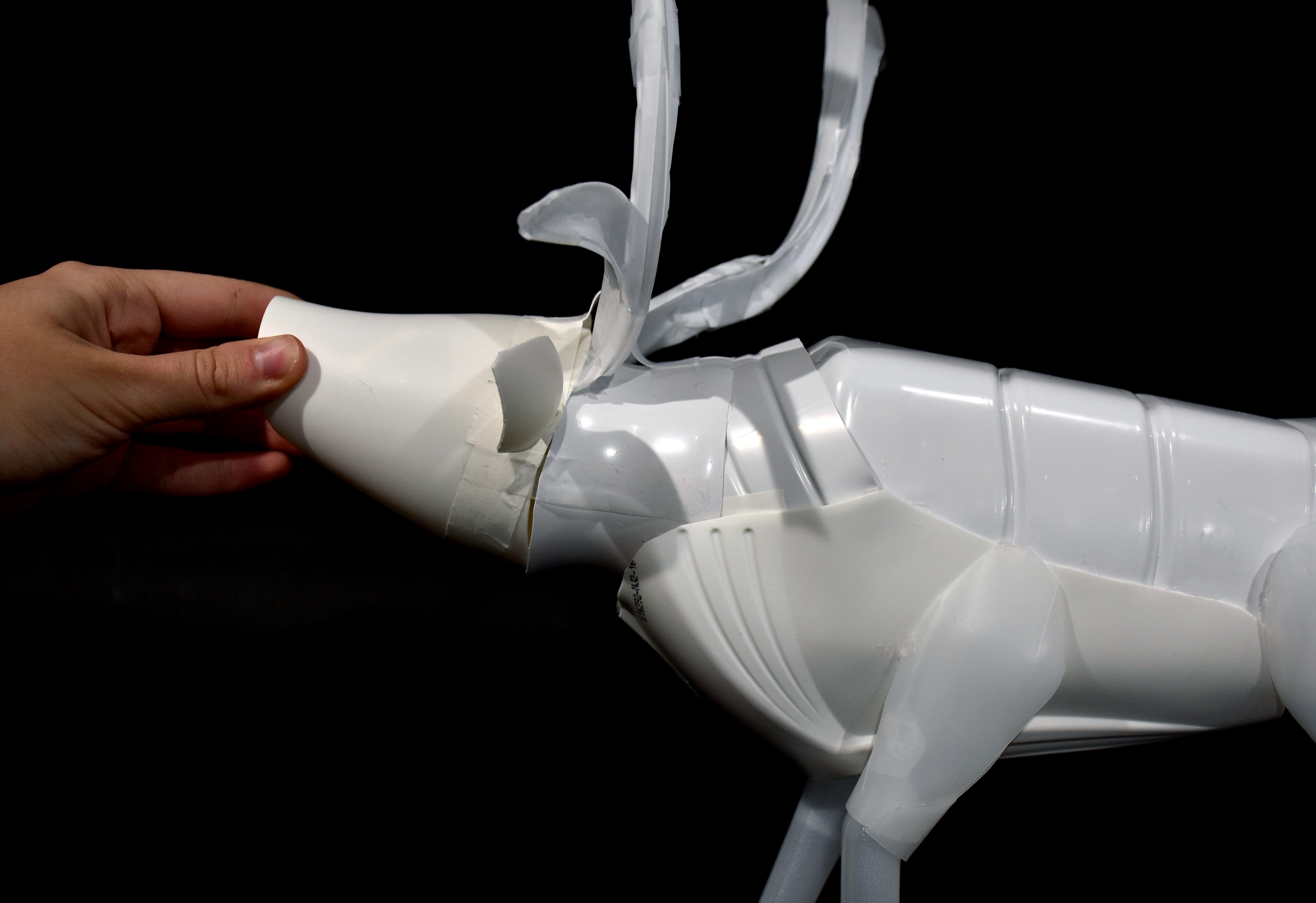 A series of mixed media explorations inspired by anthropomorphic and architectural forms.